Nana B To Champion The Globalization Of TESCON In Line With ROPAL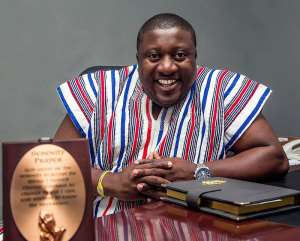 The role of TESCON in the New Patriotic Party has become very crucial and there is an urgent need and demand to extend the establishment of TESCON to all the Countries that Ghana has an Embassy located there.
The Youth Wing of NPP should be readily available and accessible to all the Ghanaian Youth living in the diaspora(overseas).
Also in line with the implementation of the ROPAL, the globalization of TESCON to make international influence, extend and intensify political relations with Ghanaians around the World has become very necessary demand for the Youth Wing to extend its operations to the rest of the world where Ghanaians are living there.
Nana B, when elected as the National Youth Organizer shall do everything possible to establish the branches of TESCON in all the Nations where Ghanaian Nationals are living there.
These Overseas TESCON branches will help the Diaspora Chapters of the Party to reachout to all Ghanaians living outside the Country with the gospel of the New Patriotic Party.
The Executives for the Overseas Tescon branches will also help to serve as the Polling Agents for the Party during the implementation of the ROPAL by the Electoral Commission of Ghana.
The establishment of TESCON shouldn't be limited to only students living in Ghana. International Chapters of TESCON shall be established by NANA B as the National Youth Organizer to support the efforts and Operations of the Local Chapters of TESCON in Ghana.