Anti-Ghanaian Names: Social Media Opens Attacks On Births & Deaths Registry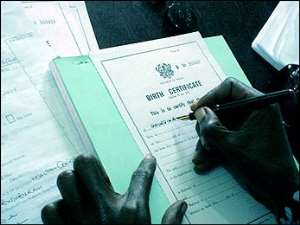 Ghanaians have been outraged by the sudden anti-local names policy instituted by the Births and Deaths Registry and have been quick to go on social media to register their dissatisfaction.
The policy has been in existence for some time now but a publication by Daily Heritage newspaper Thursday gave vent to many, with some calling for the head of the Registrar.
According to the Registry, local names such as Naa, Nii, Maame, Junior and others are mere titles which can be used at home and not for Birth certificates.
Many Ghanaians have expressed their dissatisfaction with the policy and others have asked for it to be scrapped.
Read the reaction on social media:






The anger of the public notwithstanding, the Registry remains unfazed, saying it is acting in accordance with the law.
Follow the link to get more reactions: