To Go To University Or Not: What Has It Got To Do With Getting A Job Or Staying Jobless?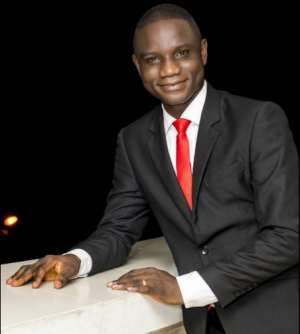 The Author
There is one challenge or dilemma many young people who want to get into tertiary institutions are facing: should they go to university or get into nurses or teachers training college because of job security?
The contention is that they have been told by their parents or friends that when people go to the university, they don't get jobs after graduating and therefore they are advised to attend professional training institutions instead. Also, they are told that if they go to a Private university, their degrees will not be recognized to pave the way for their employment. They are misled into thinking graduates from private universities are marginalised.
Well, for starters, these perceptions are palpably false.
Let me use myself as an epitome of both cases: I went to a university and I have a job and own a business. I attended both public university (for undergraduate) and private university (Master's) and currently doing a PhD in a private international university. I won't blow my own horn but let me state that I have worked in both public and private organizations, lectured in both public and private universities and run my own business apart from working with established organizations. I must say I am a well-sought-after and well-paid professional and I have been well-trained to meet the demands of the jobs I do and services I offer.
Now let me analyze the secrets of my breakthrough: first, it's not because I didn't go to university that I have made it---much of my success is attributed to what I learnt at university---so going to university has been extremely helpful. In my first job interview, my knowledge from university counted a lot in my aptitude test, audition, answering questions and convincing the panel that I could be a news anchor for Ghana's only state TV station. However, whether I went to a public or private university was no issue in my success...my Master's was from a private university and I got a promotion based on the qualification. And I demonstrated from the experience and knowledge from the Master's program that I indeed had a postgraduate degree. Many jobs I secured and services I offered to both public and private organizations were hinged on that qualification. Three Public universities called me to teach their students what I had learnt and also share experiences I had accrued.
Now what's my point? I concede that success and getting a job in today's world is not solely dependent on university education but as Nelson Mandela said, "Education is the most powerful weapon to change the world." University education is certainly important and holds the key to many bright opportunities if only you use what you learnt in school well. Many jobs I have done and do for individuals and organizations cannot be secured without me going to university, though my education in a public or private university has little to do with what I deliver.
You see, what one does while one is at the university or training college, what one learns and applies, what networks one establishes in university or outside, what one decides and determines to do with one's life----these are what hold the key to a good job and ultimate success!
Don't let anyone mislead you into thinking university education is meaningless and is not going to help you get a job or build career. And don't let them also deceive you that you cannot get a job after graduating from a private university. The essential thing about getting into private universities is to check the accreditation and affiliation of the private university from NAB website to be sure you have the best. I have worked with a lot of people from private and public universities. The difference is what they personally set out to give out, to achieve...not where they got their education per se. I have met bad workers from public universities and good ones as well..and the same is true about those from private universities. So it's not just because one went to a public university so they will be the best or will secure jobs and succeed faster than those from private universities.
My advice to you is: while at the university, get all you can learn, network, attend eye-opening programs and get mentoring and guidance in your field, do internships and volunteer on projects, think creatively and analytically, learn how to solve problems and serve others, learn how to start a business and develop your career portfolio and put in all your best to position yourself strategically for the corporate world and you will never get out of university after four years and say "I have no job!"
By: Conrad Kakraba
Executive Assistant to President
Heritage Christian University College, Amasaman
Former GTV News Anchor,
Former Lecturer, GIMPA Business School and Faculty of Law.
Whatsapp 0206730382
Email: [email protected]