Cable Thief Meets His Death After Electric Shock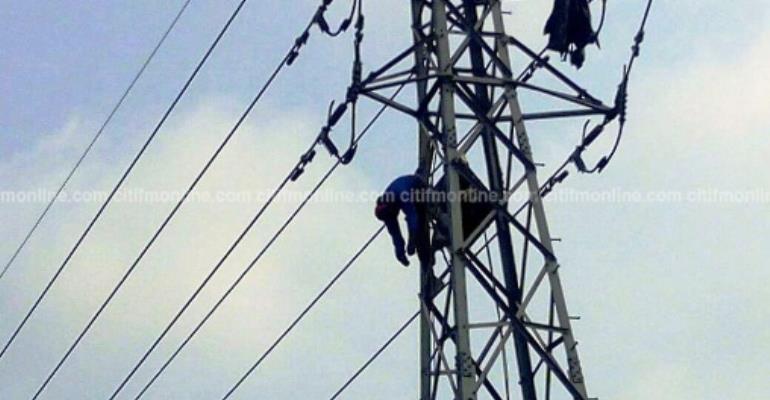 Luck eluded a 35-year old young man after he was electrocuted when he tried to cut cables from an electricity pylon carrying 33,000 volts of energy at the Aboabo Extension in the Asokore Mampong Municipality of the Ashanti Region.
Residents of Aboabo Extension and on-lookers trooped to the ECG pylons behind Mighty Royal International School to catch a glimpse of the incident Tuesday morning.
The body of the deceased, identified only as Fatawu, was seen hanging on the pylon in a blue jacket over a pair of jeans, boots and a red cap.
According to an eyewitness, there was an explosion around 2:30am followed by screams for help.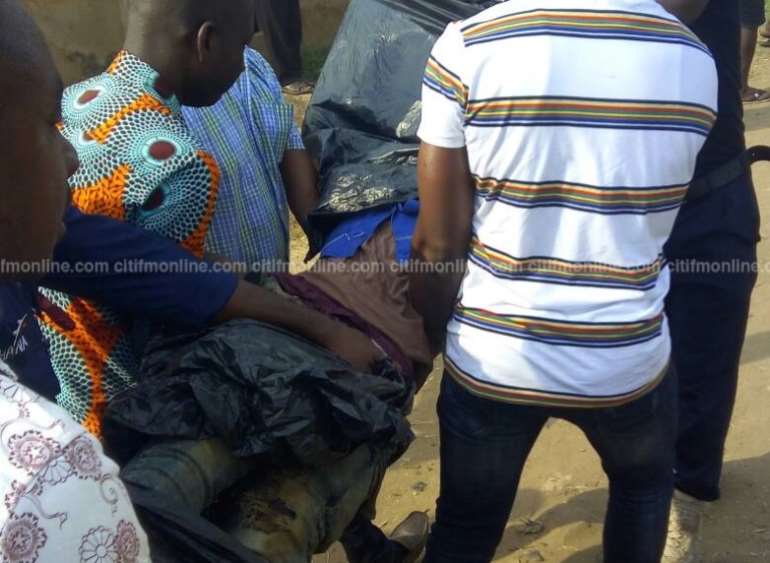 One of the residents, Musah Talash, who narrated the incident to Citi News said "We heard an explosion all of a sudden. So we traced to find out where it happened. We saw a young man on the pylon and he was screaming for help. Before we returned to the scene in an hour's time, he was dead. So we called the ECG and the Fire Service who came to remove him".
He claimed that he believes he is part of some cable-stealing syndicate whose activities often lead to intermittent power cuts in the area.
Manhyia Divisional Police Commander, ACP Kwaku Buah, who led police officers to convey the body to the mortuary described the incident as unfortunate.
According to him, Police have identified relatives of the deceased and are proceeding with investigations.
"It is an unfortunate thing. Young men should not die this way. A strong young man should not be doing this. It is bad. Apart from the fact that it is illegal to be cutting these lines which is carrying 33,000-volt of energy, it is dangerous to get close to it," ACP Buah added.
Meanwhile, Ashanti Regional Public Relations Manager of the EGC, Erasmus Kyere Baidoo, warned the public to stay away from such danger zones.
"My advice is that no one should dare go closer to these pylons. Even if you are in your abnormal sense, don't think that you can survive with this."
Officers from the Ghana National Fire Service, the Electricity Company of Ghana, and the Police, removed the body which was hanging on the pylon.
The body has been deposited at the Komfo Anokye Teaching Hospital morgue for autopsy and further investigations into the incident.
Man electrocuted while 'stealing' underground ECG cables in Takoradi
In November 2017, the body of a suspected cable thief was also found electrocuted near the Takoradi Technical University in the Western Region on Friday.
Personnel from the Electricity Company of Ghana (ECG) in Takoradi, were undertaking repair works on the power distributor's 33kV underground cable that supplies power to the harbour enclave in Takoradi, when the deceased's body was found in a trench.