Mahama's Unprecedented Corruption And Incompetence Still Fresh In Our Minds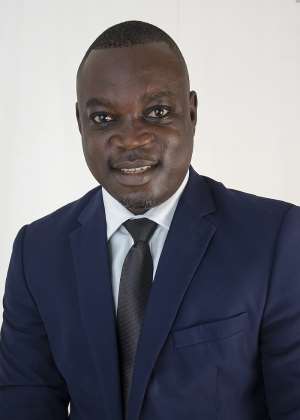 Permit me space in your medium to educate the hypocritical NDC on the change Ghanaians voted for and now enjoying.
The Ghanaian people gave President Nana Addo and the NPP an emphatic victory in election 2016 and made John Mahama a one term President. His lost can be likened to the fall of troy and it was attributed to his incompetence and the massive corruption in his government. The most corrupt government of the 4th republic. So when we see corruption and incompetence we know it.
The NDC instead of implementing the Kwesi Botchwey report decided to embarked on regional unity walk and their theme is to discredit our affable and workaholic vice president, therefore he has been their focal point of unwarranted attacks merely a reaction to Dr. Bawumia's own very assertive and intellectual role in the government of Nana Addo Dankwa Akufo Addo.
The latitude and visibility that President Nana Akufo Addo has trusted to his Vice is almost unprecedented in our modern day politics. From where I am and the information I have i can see why the NDC is very worried.
But is it Dr. Bawumia's fault that the NDC has no one to match him?
The expectation of Ghanaians from NDC is to be a responsible opposition that would put government on its toes but their performance both in Parliament and mass media is embarrassing, disappointing and cheap political equalization. Their agenda is to tag the Nana Akufo Addo as corrupt because they were corrupt. It will not work.
Corruption under John Mahama looting government is still fresh in our mind, I can still remember;
1. Bus branding: the Bus branding corruption is still fresh in our minds, investigations into the branding of 116 Metro Mass Transit Buses involving GH¢3.6million revealed that the company contracted, Smarttys, over-billed the government to the tune of about GH¢1.9million. The development provoked public outcry, which compelled the then Minister of Transport, Dzifa Attivor, to resign in December. The government subsequently reached an agreement with Smarttys for the company to return GH¢1,548,608.04 to government chest.
2. Mahama 'Ford Expedition' corruption is still fresh and unprecedented; A revelation in June 2016 that President John Mahama received a Ford Expedition vehicle estimated to cost $60,000 from a Burkinabe contractor, Djibril Kanazoe, and in return received two contracts worth over GH¢100 million after the president took possession of the vehicle.
3. GYEEDA corruption; in 2013, Manasseh Azure Awuni, a reporter for Joy FM, conducted an investigation in the operations of GYEEDA and uncovered massive corruption, which led to policy change in the running of the agency. A five-member committee was set up to probe the allegations further and the committee's report largely corroborated Manasseh's findings and made various recommendations to government. As part of the reforms, parliament passed a law to regulate the operations of GYEEDA, which was later renamed Youth Employment Agency (YEA). Mahama never punished his appointees implicated.
4. SADA corruption in 2014; the Ghana's Savannah Accelerated Development Authority (SADA) had misappropriated millions of dollars allocated to it. The investigations showed that SADA paid GH₵32,498,000 to ACICL to plant five million trees in the savannah zone, but could only account for about 700,000 trees. It also found that SADA spent GH¢15 million on guinea fowls, but could only account for a few of the birds. The revelation was confirmed when an official of Asongtaba Cottage Limited, managers of the multi-million-cedi guinea fowl project claimed that the Guinea fowls had flied to Burkina Faso.
5. Brazil 2014 was the icing of the cake; following the failure of the government to pay the Black Stars $100,000 dollars Brazil 2014 appearance fee on time, players of the Black Stars threatened to boycott Ghana's last World Cup group game against Portugal. This compelled the JM government to send a reported four million dollars in cash on a chartered flight to Brasilia to be disbursed to the team. The development was the subject of international media coverage, creating huge embarrassment for country. John Mahama subsequently set up a presidential commission of inquiry to investigate the embarrassing episode, fellow Ghanaians, JM campaign manager wept. He couldn't believe he supervise this financial loss to the state. Mr. Special persecutor waiting.
6. Sole-sourcing and inflating contracts; corruption was visible when Mahama's NDC Government awarded contracts to President Mahama's brother Ibrahim Mahama, as well as over-inflating costs on contracts. The pair were connected to the almost $600 million dollar Ameri Power deal. A fraudulent deal on 10 power turbines from Ameri Group of Dubai, after the NDC Government entered into a Built, Operate, Own and Transfer agreement with Ameri Energy of Dubai for the supply of 10 turbines with 230-250MW capacity of power. The project was costed at a lot more than it was worth – experts said the turbines should cost $220 million, asking where the extra $360 million was meant to go. Overpricing of contracts, through the use of sole sourcing, is a corrupt procurement method of choice very typical of the Mahama-led NDC government.
Fellow Ghanaians, compare and contrast some one year achievement of the change we are enjoying and the corruption under the incompetent Mahama:
1. Successful implementation of Free SHS
2. Implementation of National Digital Property Addressing System
3. Successful Fight against galamsey
4. National ID take off
5. $100 million NEIP fund established
6. Implementation of paperless port system.
7. Implementation of Planting for Food and Jobs.
8. Economic Growth of 9.3%, unprecedented achievement for a one year Government.
9. Recruitment of 16,000 Nurses, Recruitment of 10,000 Cocoa Pollinators
10. Restoration of Teacher Trainees Allowances
11. Restoration of Nursing Trainees Allowances
14. Reduction of the cost Fertilizer by 50%.
15. Solved Dumsor; uninterrupted supply of electricity.
16. Payment of Research and Book Allowance to lecturers.
17. Payment of inherited debts to Contractors.
18. Commencement of 1 District 1 Factory and 1 District, 1 Warehouse.
19. Payment of NHIS inherited Debts.
20. Payment of School Feeding Debts
21. Payment of teachers salary arrears from 2013 to 2016 amounting to over GHc 14, 000 000.00.
Ghana is working again.
Elvis Figo Awonekai
NPP Bolgatanga Central Communications Officer