Greater Accra NADMO Boss Charges Staff To Be Proactive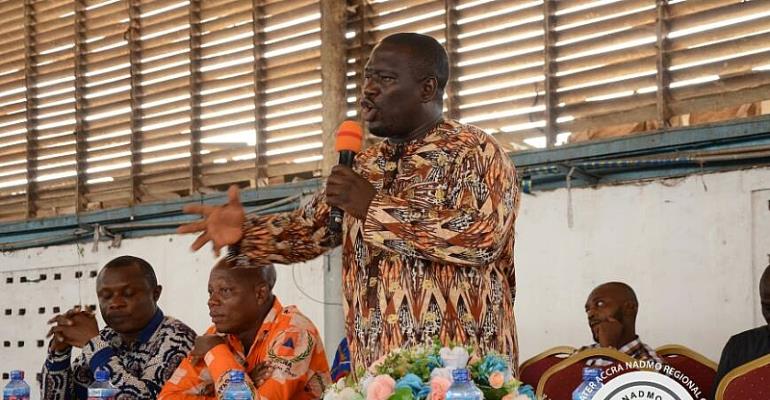 The Greater Accra National Disaster Management Organisation (Nadmo) Director, Mr. Archibold Cobbina has charged staffs of Nadmo in Greater Accra to be more proactive in disaster prevention, he said this when addressing them at their regional staff week durbar at Trade fair Centre in Accra.
According to the Regional Director, workers of Nadmo should not find delight in sharing relief items to disaster victims but should rather act quickly to prevent anything that will cause disaster.
He revealed that, facing people who are hit by disaster has been very difficult for him due to the agony they go through in times of disaster, especially fire and flood disaster victims. Therefore, urged Nadmo workers to be more Proactive in preventing disaster and offering more education to people on disaster prevention.
The Greater Accra Regional Minister, Hon. Ishmael Ashitey commended the Greater Accra Nadmo Director,Mr Archibold Cobbina for his great initiative since taking over as the Director of Greater Accra NADMO, especially on his 'Operation Prevent Disaster' program.
He reteriated that, Nadmo workers should offer more preventive education to people at the districts and municipalities to avert most of the man-made disasters.
The Deputy Regional Minister, Hon. Elizabeth Kwartso Sackey also applauded the Nadmo regional director, Mr Archibold Cobbina for changing the face of Greater Accra Nadmo from an entity that distributes relief items to disaster victims to an entity that now deals in disaster Prevention programs.
She urged the staffs at the durbar to continue working hard with their limited resource at their disposal but she knows government is putting things in place to resource Nadmo.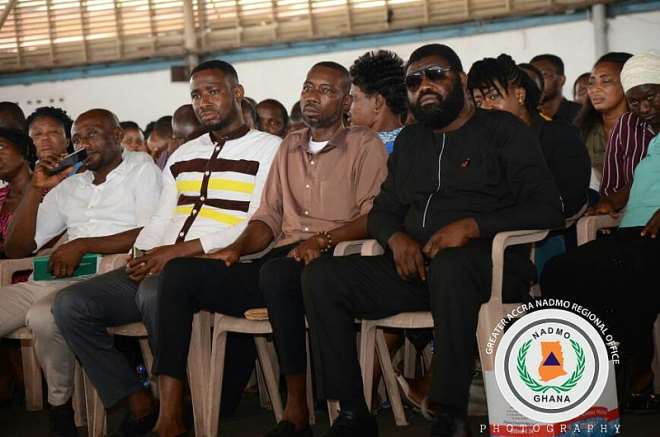 Nadmo Staffs
Img-20180112-wa0006