Where Are the Mahama Roads? – Part 2 (Final)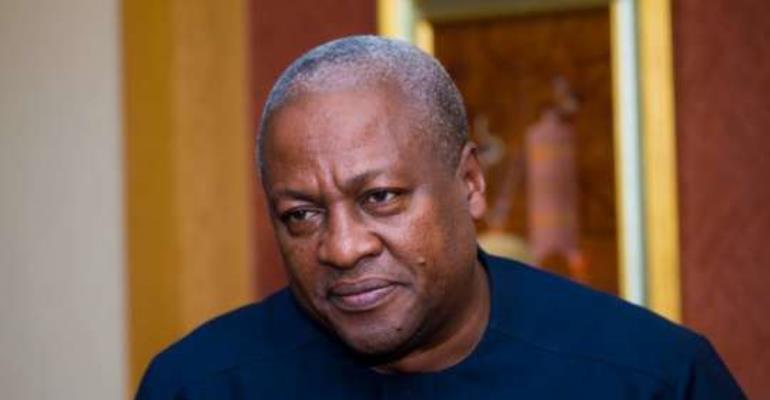 The Roads and Highways Minister also tells us that of the 72,000 kilometers of roadways in the country, only 23-percent, or approximately 17,000 kilometers of roadways in Ghana, can be classified as first-class roads. If this is not criminality of the highest order, I don't know what else is (see "61% of Ghana's Roads Poor – Amoako-Atta" TodayGh.com / Ghanaweb.com 1/3/18).What this means is that in the 60 years since the country's proud reassertion of its sovereignty from British colonial rule, Ghanaians have been literally marking time because either our leaders and politicians have been fast asleep on the job, or they have been busily stealing taxpayers' monies that ought to have gone into massive infrastructural development. We painfully know about the Woyome Mega-Heist, unconscionably engineered and executed by the Mills-Mahama-led regime of the National Democratic Congress (NDC), that this is essentially what has been the mainstream Ghanaian political culture over the past 60 years.
The Akufo-Addo Administration says that it intends to ensure that our road contractors are regularly paid on schedule, in order to ensure that they give off their best in the delivery or construction of good roads. I think this is the least that Ghanaians expect of all their governments from hence. But, for me, it is the quality of our roadways that must be of great concern. Not long ago, I wrote about the imperative need for most of our highways to be constructed with the sort of durable material that was used in the construction of the Accra-Tema Motorway. I even told of how if during the twenty years that Chairman Jerry John Rawlings literally held Ghanaians politically by the scruff, the populist "revolutionary" leader had constructed at least 20 miles of motorway-quality roads, our roadways today would have become the envy of the West African sub-region, if not the African continent at large.
For a people who appear to be pathologically afflicted with a spirit that lacks an acute awareness of a maintenance culture, to paraphrase the immortalized words of Kenya's Prof. Ali A. Mazrui, the need to be focused on the construction of durable roadways cannot be overemphasized. We also painfully learn that instead of paying the statutorily stipulated GH₵ 70 to GH₵ 80 million into the Road Fund every month, the Mahama Posse had chosen to go the proverbial primrose path of contracting a humongous loan from the United Bank of Africa (UBA). This reckless policy tack was taken obviously because then Mr. Mahama and his cronies would be able to inflate budgetary expenditures by liberally padding such deliberately engineered usurious loans with kickbacks and other contractual scam-artistry, in order to deviously line their wallets and bank accounts. This is one area of official corruption that the Ghanaian taxpayer expects the newly named Independent Special Prosecutor to maximize the strength of his prosecutorial rake, as it were.
We also need to heartily congratulate the Akufo-Addo Administration for its yeomanly decision to ensure that the United Bank of Africa loan, recklessly contracted by former President Mahama and his cronies, is liquidated or amortized by the close of August 2019. At an interest rate of 30-percent, it is more than crystal clear that the Mahama regime did not have the well-being and destiny of the country at heart. He may be constitutionally and/or statutorily immune from criminal prosecution, but it ought to be possible for the former President to be civically prosecuted and have some of his widely alleged ill-gotten wealth returned to the hardworking Ghanaian taxpayer that he so recklessly and unconscionably scammed, to serve as a deterrent to potential nation-wreckers. These nation-wrecking problems, such as has been detailed in this column, must be constantly highlighted by the media so as to enable the hardworking Ghanaian civil servant and blue-collar worker fully appreciate what they may be getting themselves into, should they make the patently unwise decision of letting the NDC scam-artists find their way back into the seat of governance anytime soon.
That the foregoing revelations were made during the induction ceremony of a 9-member Roads and Highways Board, intrigued me far less than the revelations themselves, if also because we have had too many ministerial and institutional boards fail the nation so apocalyptically that one begins to wonder whether the continuous establishment of these boards has any relevance for our national development. Which, of course, is another way of saying that this time, we hope that the ministerial boards constituted under the Akufo-Addo Administration would perform positively and constructively to disabuse our minds about corporate governing boards being pocket-lining and vita-paddingrituals of dubious moment or significance.
*Visit my blog at: kwameokoampaahoofe.wordpress.com Ghanaffairs