Nurse warns of increasing cases of vaginal tearing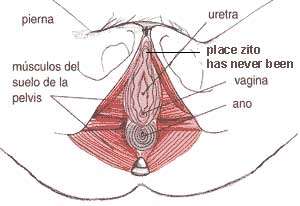 The Principal Nursing Officer in Charge of the Gynaecological Department of the Korle-Bu Teaching Hospital, Georgina Adu-Amankwaah has disclosed that cases of post coital tearing are on the increase.
Post-coital tearing is a situation where parts of the vagina are ripped apart as a result of vigorous sexual activity.
She cautioned young women to desist from using douching creams since it does not ensure good vaginal health.
She said such douching creams together with men having sex under the influence of alcohol and male potency drugs are to blame for the recent cases of vaginal tearing. She said the department receives four or five cases of post coital tearing amongst women every week.
Adu-Amankwaah disclosed this when a group of journalists attending a workshop organized by the Population Reference Bureau (PRB), a Washington DC based non-profit organization visited the department.
According to her such cases were reported occasionally, but the proliferation of sex enhancing bitters or drugs (aphrodisiacs) due to unregulated advertisements have caused many people to resort to drugs, hence the increases in cases of vaginal tearing. Health experts say women usually experience vaginal tears during delivery and not when having sex with their partners. Due to the desire to please their male sex partners a number women and girls are reportedly buying vaginal douching creams at any cost.
Ghanaian manufacturers of such creams, advertise that their products are capable of curing vaginal infections as well as keeping the vagina dry and tight to make men happy during sex.
However health officials say the vagina has its own natural lubrication and the introduction of unnatural creams only leads to coital infection and tearing tearing.
Reports of men collapsing and dying while 'performing' under some of these aphrodisiacs are becoming rampant.
In an interview with Radio Universe in 2001 which was published by Public Agenda, the then, Chief Pathologist of the Korle-Bu Teaching Hospital Prof. Agyeman Badu Akosa condemned the glorification of alcohol as aphrodisiac."And men both old and young are drinking this for super powers, I don't know what hey need the super powers for," he said.
In a related development the Deputy Director of Nursing Services Hectorina Yebuah has also disclosed that the department receives cases of incomplete abortions some of which involve fathers who have raped their daughters or step fathers who have raped their step-daughters.
Girls who have been raped by their teachers and other older family members are also brought in for treatment and counseling, she told Public Agenda.
Sister Yebuah said some of the victims of rape are very young girls who become traumatized. Unfortunately some of these rape cases result in pregnancy. "The issue of unsafe abortion is a source of worry to all health personnel, she said. According to her in the month of January alone, 91 cases of abortions were recorded, with majority of them being induced abortions.
In February 2005, 99 cases were recorded followed by 100 cases in March. The department further recorded 103 and 75 cases in April and March 2005 respectively.
She said at least one person lost her life but majority of them are given the needed assistance to enable them survive the ordeal.
But those who survive the ordeal suffer from trauma due to the crude methods they attempt to abort the Pregnancy with," said Dr. Ali Sambah, an Obstetric gynaecologist with the department.
"Sometimes the scarring of the vagina as a result of induced abortion is such that sexual activity may not be possible in future," he said.