Show Love To Street Children- NGO Urges Public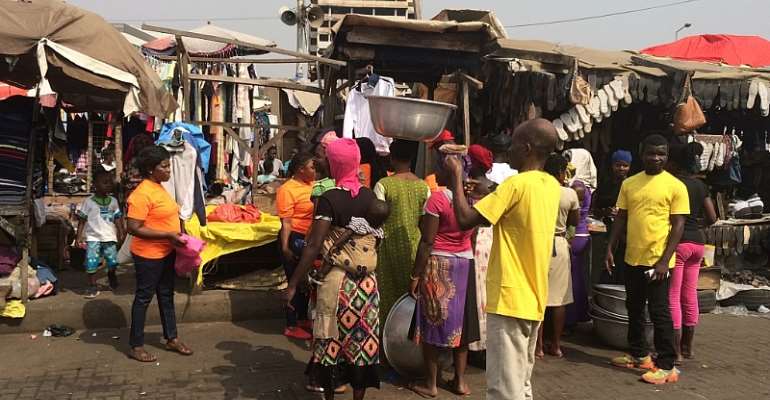 Empowerment Aid, a Non- Governmental Organization based in Accra has urged the public to show love to children living on the street. The organization as part of its Project dubbed 'Kae Wͻn' (Remember Them) which seeks to lend a helping hand to orphans and street children went to Tema Station and Art Centre both in Accra to interact with street children to know the reasons why they are living on the street, challenges confronting them and the way they can be helped.
"Any society which does not care for its children is no nation at all- Nelson Mandela". The reasons the kids and some parents at these places gave as reasons for been on the streets are ; rural- urban migration, lack of shelter, unemployment, teenage pregnancies, broken homes, among others. Kwame Moro a 14 year old boy who migrated from Pusiga in Upper East Region stressed his ambition to make better living in Accra and ended up living on streets.
The scene at Art Centre was an eye sore and one will wonder how a human being can live under such harsh condition. No houses to live in they sleep and eat in tents, no school, no medical care, lots of flies and no place of convenience. Upon all these conditions some of the people we spoke to told us that is where they get their money from, it is a business center for them. According to them it is a whosale area for coconut sellers. Most of the coconut growers in the country bring their goods there to be sold to individuals.
Deviant behaviours such as prostitution, armed robbery, child labour, smoking and many others were carried out at the place.
Ms. Esther Pokuaa Amofa, Executive Director of Empowerment Aid stressed the need for society to show compassion to children especially those living on streets. She appealed to parents to be responsible in the upbringing of their children since the future of every nation's depends on how it treats its children. She added that these people are also part of Ghanaians and so they must have their share of the national cake.
Moreover, the organization appealed to benevolent individuals, organizations and government to put proper measures in place to curb this menace.
However, the organization donated food, snacks and clothing to the children and advised them to put God first in their lives and also take their education seriously so that they can become asset to society rather than liability.