Nominations Open For Nima Excellence Awards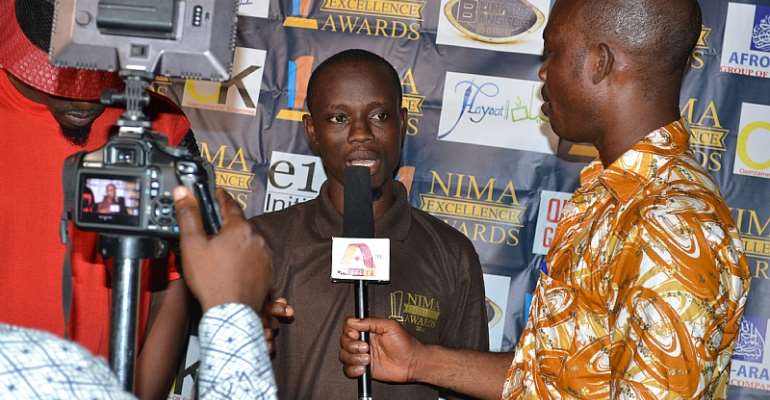 The organizers of Nima Excellence Awards invite individuals and organizations within Nima, Acrra New Town, Maamobi, Kotobabi, Pig Farm, Kanda and Ruga areas and/or indigenes of these communities who reside outside the country to pick and file for nominations for the second edition of the community development awards scheme.
Nomination will open on Monday, January 15 andcloses on Wednesday, January 31, 2018.
The Initiative is to re-echo and celebrate the excellent performances of the organizations and individuals within the said area.
The award, therefore, is to recognize the most outstanding personalities and organizations with exemplary achievements. It is also to motivate the future generations in the community that they can reach higher regardless of their location or situation.
The maiden edition of the award scheme was held at Frankie's Hotel-Nima, Accra on 11th March 2017.The night saw crème-de-la-crème of the community at what was dubbed as "Nima Night"with the likes of The Minister ofState, in charge of Inner Cities and Zongo Development who doubles as the member of Parliament for Madina constituency, Hon.AlhajiAbubakar SiddiqueBoneface, the ever Hardworking member of Parliament for Ayawaso East Hon. Mahama NazerToure, the former deputy minister of Labour Relations, Hon. Ahmed Mohammed Jamal (Baba Jamal), P.R.O of Council of Zongo Chiefs, Chief Imoru Baba Issah, Irbad Ibrahim, the Security Analyst and a host of top profiled personalities graced the occasion.
The awards cut across all sectors: Academia, Business, Politics, Sports, Media, Arts and Entertainments, Religion and Tradition to Social Work. The awards are non-voting and nominees are carefully selected by Award Board in consultation with Event team in celebrating personalities and organizations for outstanding contributions to the catchment areas. The categories are open to either male or female personalities regardless of religious affiliation.
Forms can be obtain from all our outlets and online. Visit our www.nimaexcellenceawards.com for all information you need to successfully file a nomination.
Here are the various categories
Academia

•Best JHS School

•Best SHS student

•Brilliant Student (Tertiary)

Business

•Emerging Brand

•Business Personality

•Business Organization

Community development

•Youth Activist

•Non-Governmental Organization (NGO's)

•Nima Diaspora Personality / Group

Arts and entertainment

•Creative Arts Personality

•Entertainment Personality/ Group

Sports

•Sports Personality

Media

•Media Personality

Leadership

• Influential personality

Overall personality of Year

•Personality of the Year