NPP Germany To Train Communicators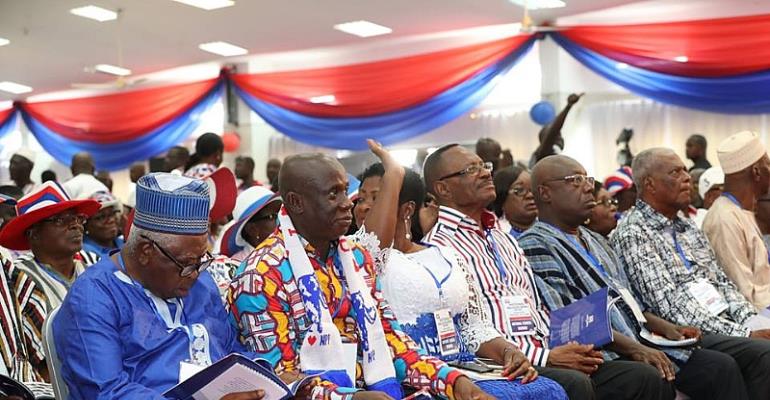 The Germany Branch of the New Patriotic Party (NPP) is organising a one-day intensive training workshop for all party communicators in Germany on Saturday 20 January 2018, starting at 12 noon at the Beuthstrasse 21 in Dortmund.
The aim of the workshop is to build the capacity of communicators by equipping them with the necessary communication skills and knowledgeto ensure the effective communication of government policies and programmes:
This has become critical because moving from opposition to government requires an entirely new communication strategy that would continuously shape the knowledge and understanding of the citizenry regarding the various policy initiatives and programmes that have been rolled out by government.
Furthermore, an effective communication strategy provides us with the tools to correct the inaccuracies, debunk the misrepresentations and the vile propaganda by our political opponents. In so doing, our party will be able, to purposely engage in communication that directs attention and more importantly, guide the processing of information that promotes public understanding of government policies, initiatives and programmes.
Consequently, NPP-Germany has engaged Afro-Vision Media Consultants, a company that specialises in Political Communication and Campaign Messaging to provide both the theoretical and practical aspects of the training programme. As part of the practical training programme, two renowned radio presenters from the SUNSHINE FM based in Cologne have been invited to do stimulation exercises with participants in critical areas such as radio interviews, panel discussions and rebuttals.
In view of the importance NPP-Germany attaches to this workshop and the need to strengthen our communication team, every chapter is required to send two representatives from the chapter communication team to attend this workshop. Similarly, all members of the Communication Team are also requested to attend.All participants would be reimbursed for their transportation cost and awarded Certificate of Participation in recognition of their continuous service to the New Patriotic Party.For planning and organisational purposes, participants are encouraged to submittheir names to the National Organiser or the Director of Communication on or before 17 January 2018.
Signed
Dr Kwaku Anane-Gyinde
National Organiser
NPP-Germany
For Information Contact the following numbers
National Organiser- 0049 15217499198
Director of Communication- 0049 1785238798
Venue: Beuthstrasse 21, 44147 Dortmund
Date: Saturday 20 January 2018
Time: 12.Noon