Interplast Boss Won't Pay 100k Just To Sit By Akufo-Addo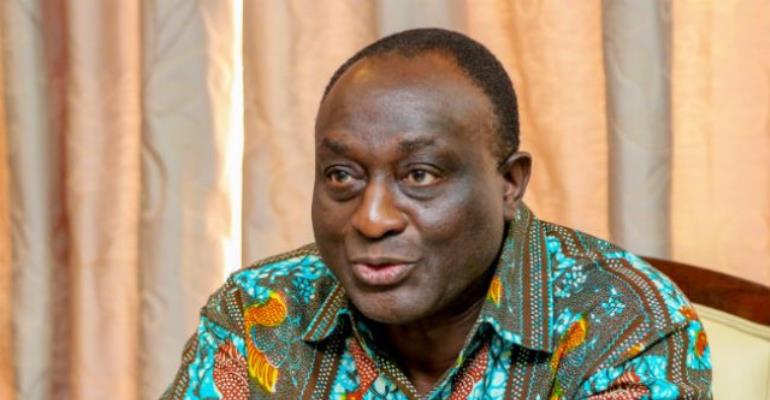 The Trades Minister has dismissed the claim that the Interplast Limited Chief Executive Officer paid $100,000 to sit close to president Nana Addo Dankwa Akufo-Addo at the Ghana Expatriate Business Awards (GEBA).
At the cash-for-seat Committee hearing Friday, Alan Kyerematen said Saied Fahkry has been a longstanding friend of the president for the past 40 years and did not see why he will pay money to sit by him.
He was reacting to a question by Bolga East Member of Parliament (MP), Dr Dominic Ayine who wanted to find out if the $100,000 (equivalent of GHS440,000) received from Interplast a day after the programme was for the prime seat offered its CEO.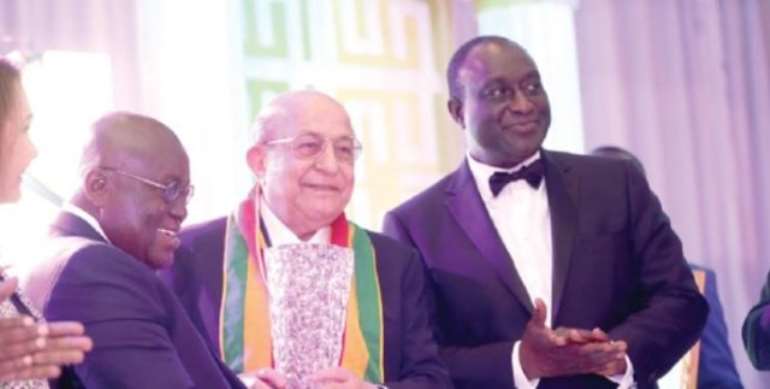 From [L-R] President Akufo-Addo, Mr Fahkri and Mr Kyerematen at GEBA 2017
The company's name first came up when North Tongu MP, Samuel Okudzeto Ablakwa witnessed before the Committee Thursday.
Interplast Limited is on a record before the Committee to have handed a cheque of GHS440,000 to the Trades Ministry, after the event.
But Mr Kyerematen said the money was given to the Ministry not because of the sitting position of its CEO, but for the company's sponsorship of the programme.
"Mr Fahkry has been known to the president for over 40 years. Indeed, the president has been his lawyer…so are we suggesting that Mr Fahkry has to pay $100,000 to sit and speak to somebody who has been his client for so many years?" he asked.
Asked if he had found out whether the expatriate businesses that sponsored the event have existing contractual relationship with the government, he said that was not his duty.
Under a loud tone, he said: "I am not aware, I ought not to be aware and I don't want to be aware."
Citing the sponsorship of the National Farmers Day Celebrations, Mr Kyerematen said the Food and Agriculture Ministry does not need to audit potential sponsors before accepting their donation.