SG Bank Rewards Promo Winners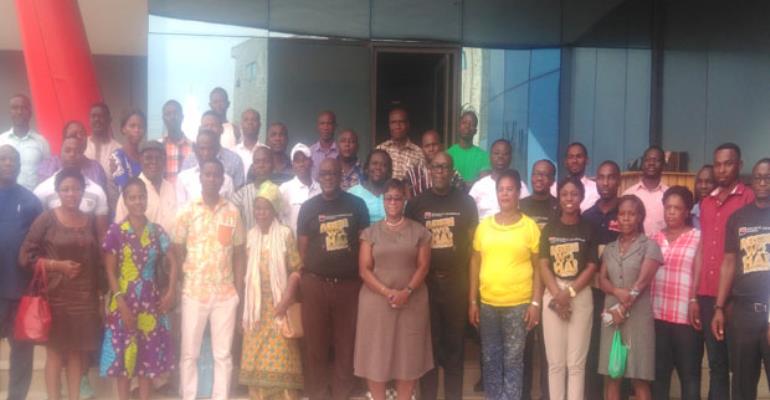 Societe General has rewarded winners in its 'Aben Wo Ha' promotion at a ceremony held in the Tema Community 1 branch of the bank.
The draw is the third in the series to reward customers who participated in the promotion launched in August last year by the bank to incentivize customers to save and improve the saving habit.
A total of 30 winners received items such as Samsung Galaxy S8 plus, Samsung 40 inch Full HD Flat Smart TV, 30- and 24-inch television sets, Samsung Galaxy Grand Prime and mobile airtime worth hundred Ghana Cedis.
Speaking at the ceremony, Frederick Addy, Head of Marketing Analytics, Societe General Ghana said, "Last month we held mini draws in Tamale and Takoradi. The last in the series of the mini draws would be held in Kumasi and then the grand draw to be held in February in Accra.
"The last mini draw will be held on Friday, 12th January in Kumasi before the major draw in Accra where six lucky customers will walk away with a brand new car each," he said.
Mr. Addy noted that the draw is not the end of the promotion and urged customers to continue to keep their deposit till the end of the month and stand the chance of winning a brand new Suzuki Baleno.
Head of Retail Network, SG Ghana, Obed Hoyah, expressed optimism that after the mini draw all customers would increase their deposits.
He said more people continue to open accounts with the bank due to the promotion.
Mr Hoyah announced that challenges related to SMS banking have been resolved with the introduction of "Societe General Ghana Connect" application available on google play store.