Danquah Institute Applauds Martin Amidu On His Appointment As The Special Prosecutor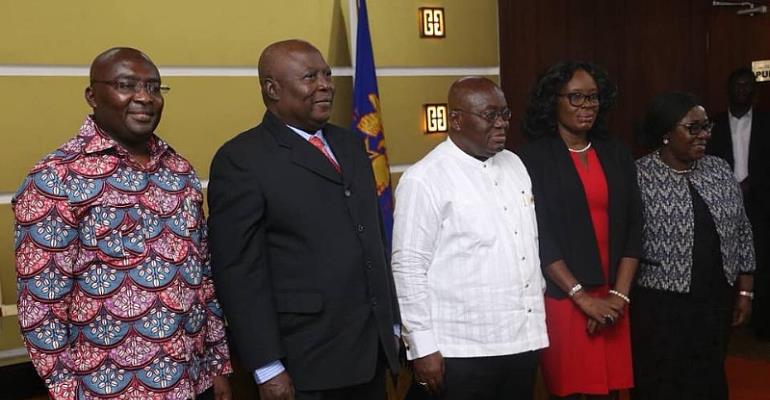 Corruption undeniably is a socioeconomic menace that threatens the survival of nations and renders majority of people impoverished, neglected and disadvantaged. On the African continent, more especially Sub-Saharan Africa, corruption has become endemic and has succeeded in rendering the populace hungry, poor, not able to eke out a decent living, some children not attending school, poor quality education, rendering most of the people, especially the youth unemployed among others. As a result of the devastating effects of corruption on the Ghanaian citizenry, several attempts have been made by successive governments and other stakeholders to deal corruption a deadly blow. This resolve, has led to the introduction of several laws such as the Procurement Act, the Financial Administration Act, the Whistle Blowers Act meant to fight and defeat corruption. However, the effect of these legal interventions has been very negligible.
The yearning for a more effective way in fighting this social canker has led to the introduction of the Special Prosecutor Act, 2018 (Act 663) which mandates the Office to investigate specific cases of corruption which involves public officers, politically-exposed persons as well as individuals in the private sector who are complicit in corrupt deals and to prosecute these offenses on the authority of the Attorney-General. Yesterday, President Nana Akufo-Addo appointed Mr. Martin Alamisi Benz Kaiser Amidu as the first prosecutor of the Office. We applaud Mr. Amidu on his appointment, and commend the President for making this very laudable decision, which will in no doubt inure to the benefit of the country. By this appointment, it is clear the President is poised in making corruption very unattractive to all, and his intention to deal with it decisively.
We find the decision by the President to appoint Mr. Amidu to this very important Office as apt, well-thought through, laudable and forward-looking. This decision, apart from showing the President's commitment and resolve in fighting and dealing with corruption, also indicates his nationalistic nature, as well as ensuring that competent, honest, credible, selfless, patriotic, courageous, independent-minded and hardworking Ghanaians, irrespective of their political leanings are involved in building the nation.
We are also persuaded that Mr. Amidu, who over the years has demonstrated to the world his incorruptible, uncompromising, selfless and meticulous nature and utmost desire to protect the public purse against unjustified and wanton dissipation, is the best fit for this position. We therefore pray parliament approves his appointment, and also encourage the citizenry, civil society organizations, religious bodies and political institutions to support him to succeed.
Signed
Dr. Kingsley Nyarko
(Executive Director)