Congratulations To Hon. Martin A.B.K Amidu On Your Nomination As The 1st Special Prosecutor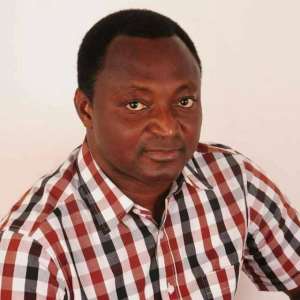 The Office of Fred Amankwah-Sarfo, Aspiring National Chairman of the New Patriotic Party (NPP) received with gratification the nomination of an Astute Lawyer, Former National Democratic Convention Vice Presidential Candidate and a Former Attorney General of the biggest opposition party in Ghana during the NDC government, Hon Martin Amidu as the 1st Special Prosecutor of the Republic of Ghana.
The President, H.E Nana Addo Dankwa Akufo-Addo accepted the recommendation of the Minister of Justice and Attorney General, Ms Gloria Akuffo for the nomination to the speaker of parliament for parliamentary approval in line with the country's constitution.
The announcement of Hon Amidu has been welcomed by Ghanaians concretizes Ghana's Democratic credentials as a beacon of democracy for Africa.
Mr Amidu's commitment to fight corruption, impeccable credentials have earned him the widely accepted accolade as a "Citizen Vigilante" thus making him best qualified for the arduous task ahead.
Corruption has been seen to be a major threat to achieving our nation's developmental objectives.
The Special Prosecutor's Law has affirmed the Nana Akufo-Addo led government's commitment to fighting this canker irrespective of one's political, ethnic or religious affiliation.
We are confident that Mr Amidu is duty-bound to execute this task devoid of favouritism, nepotism or political "witch-hunt:.
The Office of Fred Amankwah-Sarfo believes in your competence and demonstrable commitment to uprooting corruption from our Socio-Political fibre.
We call on all Ghanaians to support and collaborate with the office of the Special Prosecutor to execute its duty effectively and efficiently.
May God lead, guide and protect you and your team.
Thank you.
SIGNED
*Benjamin Akowuah Acheampong*
*(Personal Aide and Spokesperson to Fred Amankwah-Sarfo)*
Tel: 0240 630 802
Email: [email protected]