Pastor Challenges Ghana's Leaders To Surrender The Nation To God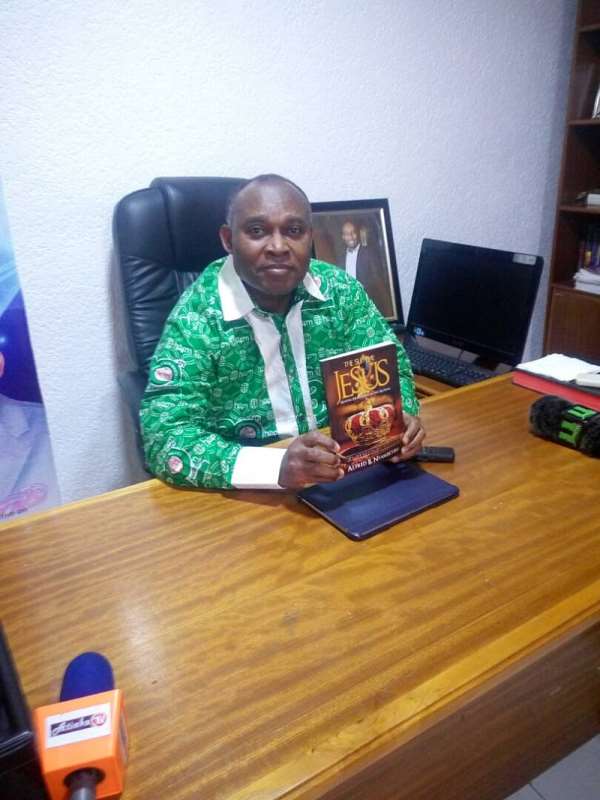 The Head Pastor of House of Faith Ministry, Rev. Alfred Nyamekye, has challenged the people of Ghana especially the leadership to surrender the nation to the authority of the Lord God Almighty and his son Christ Jesus.
Doing so according to pastor will make God give Ghana a better future in spite of the numerous promises of doom for the country in 2018.
He said God controls all things and hence surrendering the nation to him would make things better.
Rev. Nyamekye noted that if only the leadership of the nation will not take it into an alliance with idolatry, occultic powers and things that are so demonic, the glory of God would be released unto Ghana.
Rev. Nyamekye made these statements in an interview with some journalists during the launch of his latest book entitled 'The Supreme Jesus, making him known to the nations' in Kumasi.
Speaking about his latest book, he said he has come to the realisation that many pastors and churches have abandoned the core mandate of the church which is the Great Commission.
"Jesus Christ before his ascension gave a commission to the church to take the good news of salvation to the ends of the earth but churches have now become monuments" He stated.
According to Rev Nyamekye who has been in ministry for the past 46 years, most Christians have been preoccupied with either building sophisticated architecturally proven buildings costing millions of whiles the lost world that Jesus died for is abandoned.
'The Supreme Jesus, making him known to the nations' is a book on missions, evangelism and soul winning.
The book is supposed to put some fire in the hearts of believers to rise up to their spiritual responsibilities and take the gospel to the ends of the earth.
Rev. Nyamekye encouraged everybody to get a copy of the book saying 'I trust the Holy Spirit to bridge the gap for everyone who reads this book to understand what he has for his children'.