Baba Yara Stadium To Close Down
Sports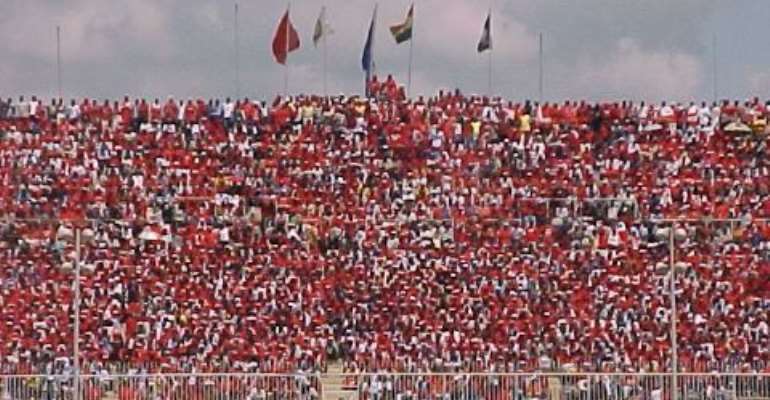 KUMASI Asante Kotoko says they are shocked by the decision of the National Sports Council (NSC) to close the Baba Yara Stadium for renovation works from August 1 this year.
The renovation work is in connection with the impending World Cup qualifier between Ghana's Black Stars and the Cranes of Uganda.
The club has, therefore, called on the NSC to take a second look at the decision since it would bring untold hardships to them.
A fax letter from the acting Chief Executive of the NSC to Kotoko dated July 22, said that the Minister of Education and Sports had ordered the NSC to effect the closure of the stadium from August 1.
The closure, per the letter, was to ensure that some works at the stadium including regrassing took place before the September game with Uganda.
In a letter in response to the one from the NSC, Kotoko said that the decision was most unfortunate.
This was because the ministry did not take into consideration the well-being of the clubs that use the Baba Yara Stadium.
The Kotoko letter signed by Interim Management Team chairman, Alhaji Salifu Abubakari, aka Alhaji Njee, said the stadium is where Kotoko generate revenue to run the club.
It said the directive coming at the time Kotoko was trying to find ways of solving their extreme financial problems was most unfortunate and needed to be looked at again.
"We believe your decision is not only to ensure a successful league season, but also to ensure that clubs do not go bankrupt", the letter said.
On the basis of this, Kotoko said, "we would like to state that the decision, if implemented, will have an adverse effect on us and eventually kill us".
"We therefore wish to appeal to your sense of goodwill to suspend the decision since the league, by calculation, could come to an end by the end of September or thereabout, after which any renovation could go on", the letter said.