Lets Commend Kofi Supi Kwayera For Overhauling UEW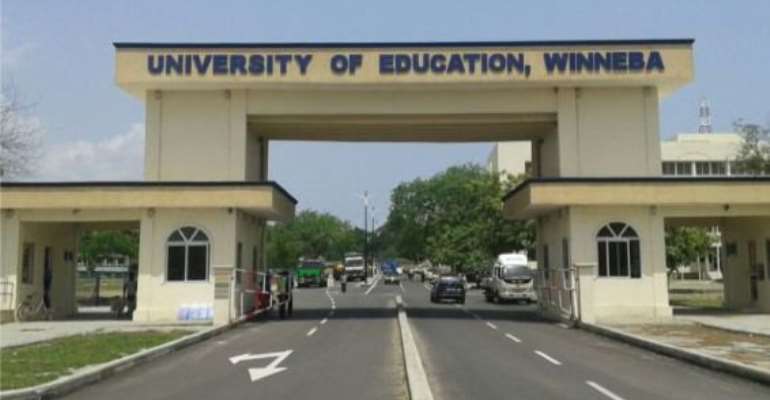 As an alumnus of UEW I know the corruption that was planted like a tree by few unscrupulous charlatans who thought that UEW was their patrimonial inheritance. When I was a student on campus I cautioned authorities to be mindful of their criminal dealings which were detected by some of us but because they were bent on plundering and spinning the university funds, they turned a deaf ear to it.
-Why would a Search Committee for the appointment of VC allow CY Mensah and Theophilus Akorlie to manipulate them with bribes and appoint a joke of Professor-Leader Avoke?
-Why did Akorlie and Avoke and CY Mensah seek the intervention of Allotey Jacobs to perform gymnastics at Flagstaff House to influence the appointment of Avoke?
-Why did the VC, FO & Registrar travel monthly on business class and claim $10,000 EACH at UEW expense?
-Why did the top Management secretly take 5% of interest on investment of public funds?
-Why was Management constantly buying Mercedes Benz and land cruisers when there were no students hostels and lecturers offices?
-Why were the payments of lecturers claims unduly and deliberately delayed?
-Why did UEW continue to flout Procurement and other laws of Ghana in doing business?
Today an assemblyman and a citizen of Ghana is teaching those bandits a reasonable lesson which they will never forget in their lives.
Yesterday I read an article that was attributed to one Victor K. Owusu and I must declare that, a time will come when the title "professor" will not command any respect in our society. Why on earth should a professor throw his intelligence away in such a cheap manner? I have resisted many attempts to describe him as somebody who might have been suffering from *multiple personality disorder*. After reading his senseless article yesterday, l think I am in a better position to refer to him as such. People like his calibre should not be part of the academia. I cannot understand why a "professor" cannot go ahead and speak to the substance of the issue currently hanging on the necks of the embattled VC and the FO but will quickly resort to attacks on the acting VC and the lawyer who represented his client in court in getting those people interdicted by the university council and the high court.
The case was about appointments by defunct Governing Council and procurement irregularities and l expected Prof. Victor K. Avea Owusu to have maturely done justice to the issue by countering what is already in the public domain which has criminal elements attached. Kofi Supi Kwayera has indeed done well and l want to assure him that, some of us will continue from where the matter has gotten to as alumni of UEW.
I am patiently waiting for the report from the Fact Finding Committee of the University Governing Council and at the end of the day, the establishment of criminal misconducts on the part of the interdicted individuals will see them stand trial at the law court. Mawutor Avoke and Theophilus Akorlie should start real fasting and prayers because, the positive vibration will soon hit their "roof top"
Dawda Eric( Equity)
Citizen for vigilance
An alumnus of UEW
11th January,2018