REGSEC Rolls Out New Plans To Address Agogo Tensions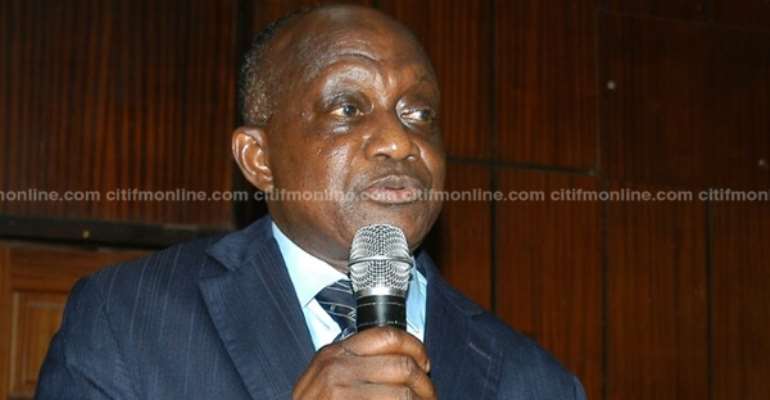 The Ashanti Regional Security Council says it will review the roadmap used by the previous administration to end the long-standing dispute between indigenes of Agogo and nomadic herdsmen at its next meeting.
This was disclosed by the Ashanti Regional Minister, Simon Osei Mensah, after he joined chiefs, religious leaders and other stakeholders to outline measures adopted to end the issue to residents of the Asante Akyem North District.
"In the next meeting of the Regional Security Council, we are going to look at the previous roadmap that my predecessors set up and then we will review the whole roadmap and those we think we cannot work with, we change them and add those which are implementable and ensure that we resolve this problem once and for all."
He also assured the people of Agogo that "their safety was guaranteed" as they prepared for the farming season.
"…Any resistance, they should let us know. I don't think we are going to tolerate any impunity henceforth, where we have people shooting at the security services. I don't think we can accept that. We are going to do everything possible within the law to protect the people."
He said the new roadmap was expected to include the registration of all the owners of the cattle and could involve the tagging of all the cattle.
"I don't want a situation where we move the cattle from Asante Akyem North and they go to Kumawu and I go and fight them from Kumawu then the move to Nsuta then I will fight them from Nsuta. We have to fight the problem once and for all.
In the meantime, some herdsmen in the district have been fleeing the area following heightened tensions caused by the shooting of four security personnel.
One of the cattle owners who spoke to Citi News, said security personnel were shooting ruthlessly at their cattle and stealing the meat.
Four security personnel including three military officers and a police officer, who had been deployed to the area to evict the herdsmen, were shot by an unknown assailant following renewed government efforts to address the long-standing conflict between the nomadic herdsmen and local farmers.