Akufo-Addo Is A One-Term President--NDC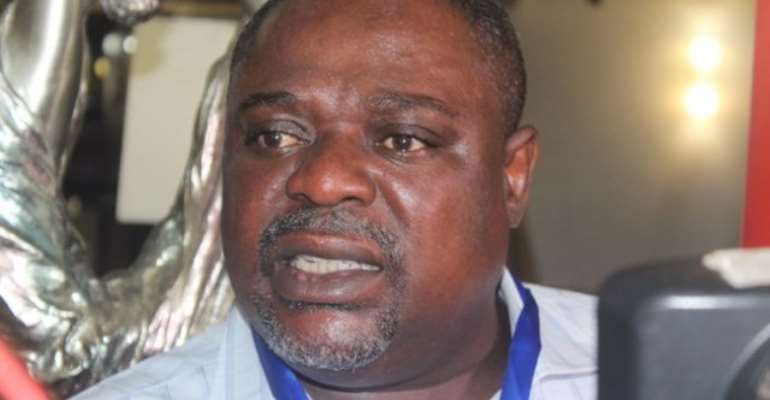 The National Democratic Congress (NDC) has vowed to unseat president Nana Addo Dankwa Akufo-Addo in 2020, hours after a poll result suggested another defeat for it if elections were held last year.
NDC Deputy General Secretary Koku Anyidohu said the party is strengthening its structures and dealing with all outstanding issues before the next poll.
He told Gifty Andoh Appiah on The Pulse on JOYNEWS channel on MultiTV Wednesday president Akufo-Addo will be a "one-term president."
Mr Anyidohu was reacting to a University of Ghana Political Science Department survey that revealed about 52.7 percent of the people interviewed will vote to maintain the president after one year in office.
The poll conducted from December 9 – 20, 2017 also disclosed about 33.1 percent of the 5,000 respondents say they will vote for the NDC.
But Mr Anyidohu has torn into the report, describing the survey period as inadequate to enable the researchers to arrive at a convincing report. The survey took 11 days.
"I don't doubt their intellectual acumen [but] things have changed [because] parliament reconvened in the cash-for-seat and there is a CHRAJ report indicting Finance Minister, Ken Ofori-Atta," he said.
The NDC Deputy General said the party will surprise all the pollsters who are predicting its defeat as was done by the US Republican party which won the 2016 presidential election with a candidate who trailed in many polls.
"Donald Trump lost all the polls but he won," Mr Anyidohu said of the business mogul turned president.
The survey also revealed a majority of the respondents want the NDC to elect ex-president John Mahama to lead it into the 2020 polls.
The former president garnered an overwhelming 58 percent ahead of all the other individuals who have expressed their interest to lead the NDC, including former Trades Minister Dr Ekwow Spio-Garbrah.