Free Medical Screening By Medical Team From America And Caribean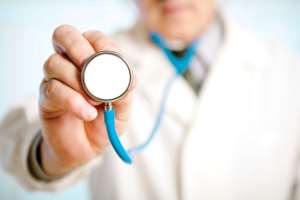 A group of Ghanaian health professionals from the United States of America and their counterparts from the Caribbean will be visiting Ghana to provide free healthcare services to the less-privileged in the Ashanti and Eastern Regions.
The group, made up of doctors, nurse practitioners, nutritionists and other health staff, by name Ghanaian Association for Medical Aid (GAMA) and the Caribbean Medical Mission (CMM) will be in the country from January 12 to 23, 2018.
The goodwill medical mission, led by Dr Andrew Baddoo, a nephrologist, will work at the Yaw Tenkorang village in the Kwahu area of the Eastern Region from January 13 to 16, 2018 and Abrankese Lake road at Kumasi in the Ashanti Region January 17 to 19, 2018.
The medical volunteers will treat different forms of ailments as well as issue medication donated by facilities these doctors work and other health bodies to those who will be benefiting from the mission.