British Airways Introduces New Menu For World Travellers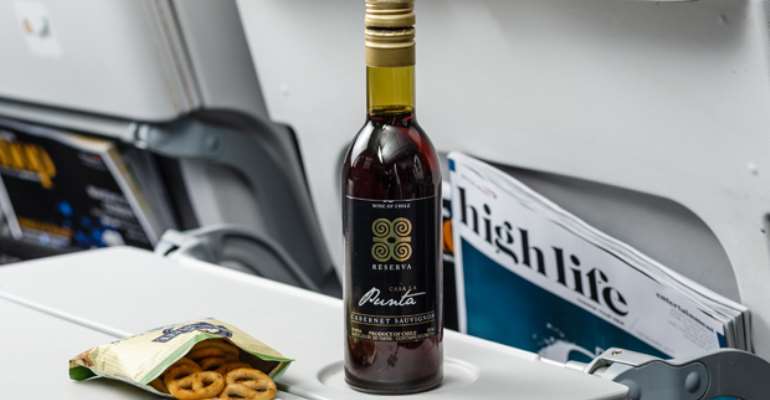 British Airways has announced a multi-million pound investment in its World Traveller (long-haul economy cabin) catering, introducing an exciting and expanded new menu, which provides more quantity and quality to both meals and great snacking options throughout the flight.
Options now include pretzels with the welcome drink, four-course meal with starter, entrée, dessert, cheese and biscuits, accompanied by a bread roll and bottle of water; second meal or substantial snack depending on the length of the flight; regional meal options served according to destination; magnumice-creams, tuck box with chocolates and crisps, hot breakfast on longer overnight flights, graze movie-snack box on longer flights and complimentary drinks from the bar.
Previously, customers travelling in the cabin were served a complimentary snack, a three-course-meal or a light meal, depending on the time and length of their flight, as well as a complimentary bar service of hot and cold drinks.
The new catering arrives from January 17, and the menus that will change every six months.
Carolina Martinoli, British Airways' Director of Brand and Customer Experience, said: "Our customers tell us that when they're taking a long-haul flight, great food and beverages make a real difference to them. It's a huge driver of customer satisfaction so we want to make sure we deliver a great experience. With this multi-million pound investment we've focused on introducing more quantity and quality to the catering, delivering tasty meals and great snacking options throughout the flight."
"Our customers have also told us they want to be able to save some items for later in the flight, so we've replaced the water cup with a bottle of Highland Spring on the first meal, and added Graze snack boxes on our longest flights. We're also offering Magnum ice-creams on daylight flights from London and a Tuck Box on inbound and overnight flights."
The airline's customers will be welcomed with pretzels and a drink. Once they are settled in, they will be served a four-course meal such as a starter of couscous salad, followed by a main course of chicken casserole with an ale sauce, colcannon mash and seasonal vegetables, or a vegetarian tomato, farfalle and vegetable dish. Dessert will be a Pots & Co salted caramel and chocolate mousse, followed by biscuits and cheese. The meal will be accompanied by a bread roll and a bottle of Highland Spring water.