Minister defends holdup of TV Africa crew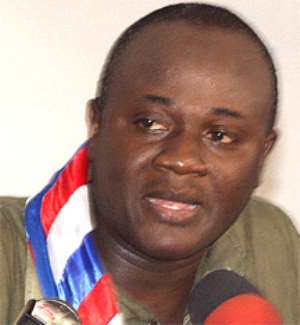 Information Minister, Dan Botwe has been explaining circumstances under which a TV Africa crew was held for two hours by policemen guards on duty at the president's residence on Friday.
TV Africa reporter Soyokuor Quarcoo-Tchir and her cameraman were detained at the president's residence for taking shots of what's become known as "Hotel Kufuor".
Speaking on Joy Fm, Mr Botwe explained that there were security implications if the crew was taking shots of the president's residence and the only way to ascertain the exact content of the shots was to invite them for questioning.
He, however, said the police need to come clean on allegations of verbal abuse and harassment of the reporter.
" Its not too difficult for anybody to notice that these days there are very powerful cameras. I cannot say that just because I'm standing in front of house A, I am taking pictures of house A. You could as well be taking pictures of three of four houses away from that and that's where the president's house is ..and so inviting then to find out why they are doing that.
And as you listened to the lady carefully, she was even prepared to show them the camera. Just because they were invited for questioning is not the beef of the media people. Maybe it was the manner in which it was done, the police will have to answer to that," he said.