Tafo Youth Charges Government To Get To The Bottom Of JB Danquah Case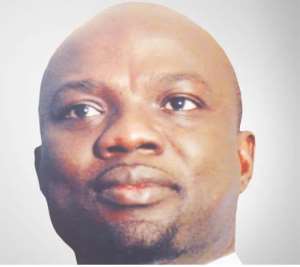 The Akyem Tafo Youth Movement (ATYM) has asked the governing New Patriotic Party (NPP) to fulfil its promise of ensuring that killers of J.B. Danquah Adu are duly prosecuted and convicted.
The group in a statement Monday said it believes there is a 'deliberate ploy to perpetuate injustice in this matter due to the lackadaisical attitude of the state apparatus, the players and handlers of this case."
The pathologist who conducted the autopsy on the former legislator, Dr Lawrence Edusei told an Accra Central District Court last Thursday the autopsy report is missing.
He explained this happened after his house was burgled in September 2017 and the computer which contained the autopsy report and thousands of other autopsy reports, was stolen by the thieves.
But Deputy Public Relations Officer of ATYM, Kwabena Sarpong, has catalogued a series of incidents that have occurred since the trial of the case started in February 2017, claiming they form part of an attempt to dismiss the case.
Daniel Asiedu (2nd right) and Vincent Bosso (left), being escorted from the court premises.
It, therefore, rejected the "fairy tale" explanation offered by the Pathologist, describing it as intriguing and very disturbing.
"We must say without any equivocation that the explanation given by the pathologist will not be accepted today, tomorrow and even in eternity," the statement cautioned.