Zimbabwe opposition leader signals leadership change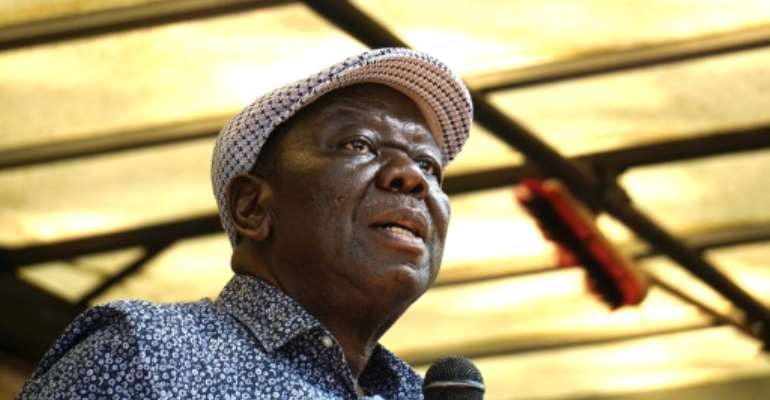 Zimbabwe's main opposition leader Morgan Tsvangirai on Monday signalled a coming change of leadership in his party following the removal of long-time ruler Robert Mugabe, saying it was time a new generation took over.
"I am looking at the imminent prospects of us as the older generation leaving the levers of leadership to allow the younger generation to take forward this huge task that we started together so many years ago with our full blessing and support," said Tsvangirai, the leader of the Movement for Democratic Change (MDC), in a statement.
"We must recognize the imperative that new hands, with the full blessing of the people, must take this struggle and this country forward."
Tsvangirai, 65, announced last year that he is battling cancer of the colon and has been receiving regular treatment in neighbouring South Africa.
A former prime minister and trade union leader, he has spent the best part of two decades building up the MDC to make it the only credible alternative to Mugabe's ZANU-PF party.
"At a personal level, I feel an air of satisfaction as I reflect on the great journey we have travelled together even as I seriously ponder about the future," Tsvangirai said.
The MDC has three vice presidents: Thokozani Khupe, Elias Mudzuri and Nelson Chamisa.
Chamisa, 39, a charismatic legislator and opposition leader, is considered the favourite to take over as party leader.
Tsvangirai called on the government of new President Emmerson Mnangagwa to hold free and fair elections expected later this year.
Mnangagwa took over after veteran president Mugabe, 93, resigned on November 21 following 37 years of rule, having been abandoned by the military and his own party.
"The new administration has to articulate a clear and comprehensive roadmap to legitimacy that includes implementation of the much-needed reforms to ensure free, fair and credible elections," Tsvangirai said.