Accra Mayor Sacks Officials For Failing To Enforce Bye-law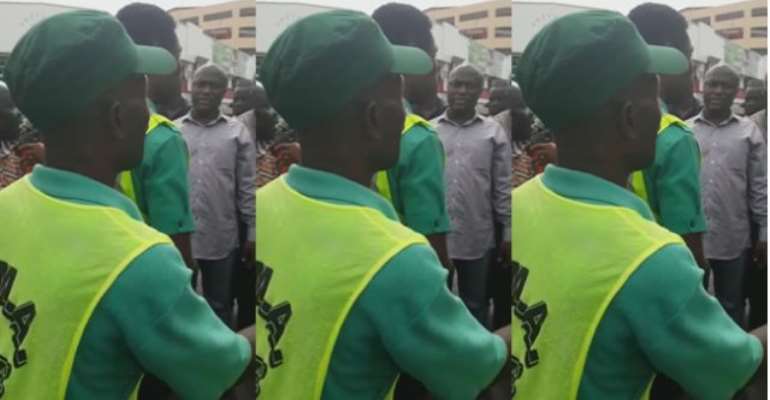 The Chief Executive Officer of the Accra Metropolitan Assembly, Mohammed Adjei Sowah has fired two officials of the Assembly's task force for failing to discharge their duties.
The two men, names unknown, with immediate effect are relieved of their post for not enforcing an order that required all vehicles offloading goods do so within 6pm to 6am.
The two officials were present after 6am when a vehicle was offloading goods at the Central Business District of Accra.
The Mayor of Accra who was on a tour the Central Business District to monitor a planned decongestion exercise chanced on the infractions, Joy News' Emefa Dzradosi reported.
The Mayor told the two, "for not enforcing the law, you're fired today." The officials attempted an explanation, but the Mayor will have none of that.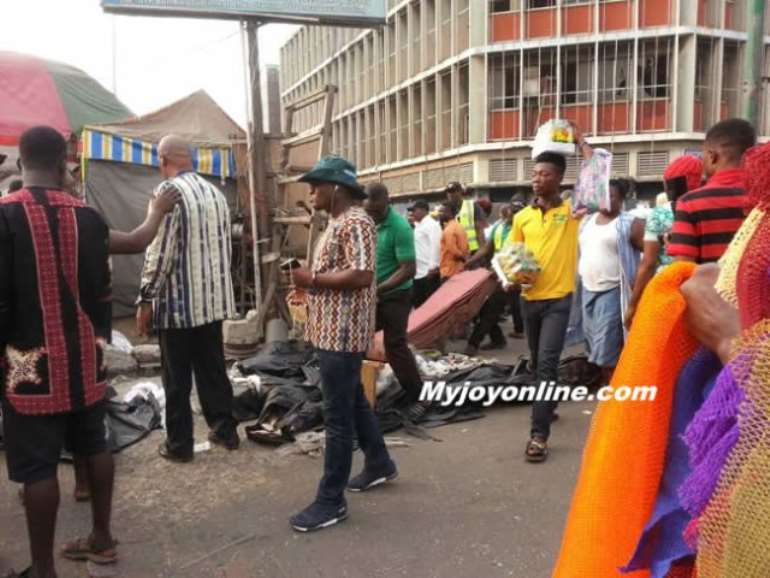 Some AMA officials were seen clearing the streets of Accra
Mr Sowah who has vowed to improve the sanitary conditions in the city where garbage heaps are sometimes found by the streets in broad daylight.
Already, the AMA has begun an exercise to rid hawkers and traders off pavements and footbridges in the metropolis as part of efforts to decongest the city.
The Assembly says the activities of the traders and hawkers impede the flow of vehicular and human traffic and contribute to the heaps of garbage along major streets of the metropolis.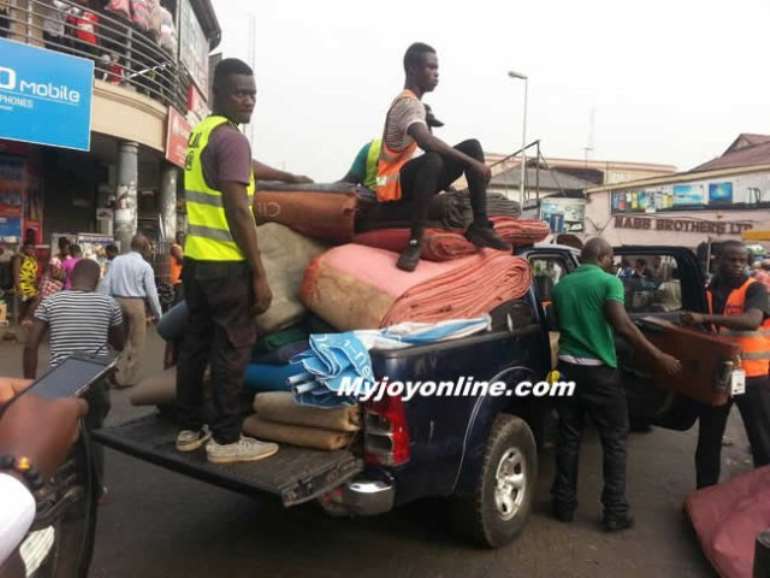 Goods of traders who were selling on the pavements were seized by the police
Being spearheaded by the Metropolitan Security Committee, a team comprising of the police and military, the AMA taskforce will carry out the decongestion exercise at various business districts.
The exercise is expected to cover the Central Business District, Kaneshie Market Area, N1 highway, Kwame Nkrumah Interchange and along the Odorkor-Kwashieman road.
Mr. Sowah vowed the decongestion exercise will be sustained.