Suspected Nigerien Fraudster Busted Over GHC40,000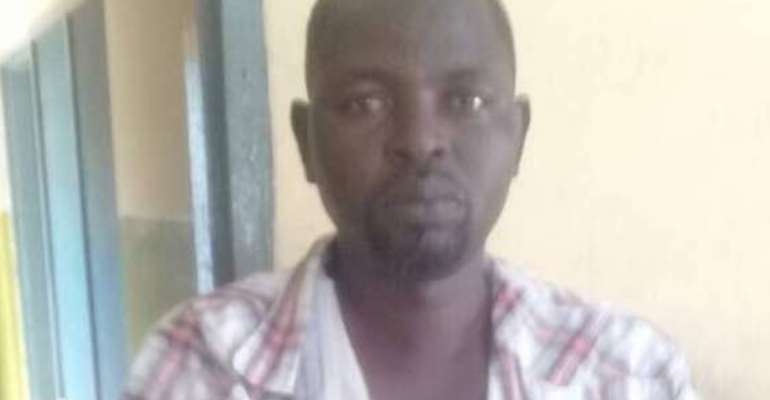 The Tesano Police have apprehended a 42 year old Nigerien for attempting to defraud a businessman of GH¢40,000 under the pretext of selling him oil cement.
Suspect Seidu Maiga was arrested at Santa Maria when he was in the process of collecting the money.
ASP Efia Tenge, the Accra Regional Police Public Relations Officer, said the victim who had been defrauded before and the matter pending in court, received a call from four unidentified persons that they have oil cements for sale.
They told the victim that if he could part with GH¢40,000 they would give him ten sachets of the said oil cement products which he can also retail.
The victim became suspicious and feigned interest in the deal.
He later reported the matter to the police and went further to arrange to meet the suspects.
On January 4, 2018, suspects agreed to meet victim at Santa Maria with the items and to collect the money.
The police also went there to lay ambush at the said location when suspect Maiga arrived with the items.
In an attempt to collect the money from the victim, the police accosted him.
When the items were opened in his presence, it contained sand mixed with cement.
The items which were parked in a carton were brought to the station together with the suspect.
The police believed the suspect and his cohorts may have used the same modus operandi to defraud other unsuspecting victims and is therefore calling on such persons to report at the station.
She said suspect is yet to mention the names of his accomplices.
The matter is still under investigation.