Youth Of Nkoranza Plead With Otumfuo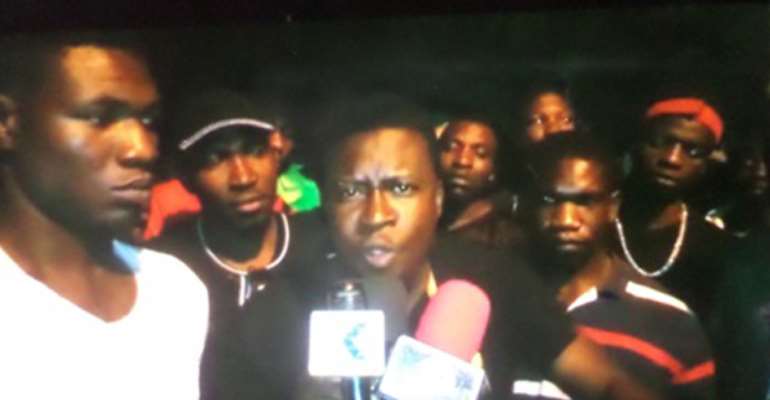 The youth of Nkoranza in the Brong-Ahafo Region have called on Otumfuo Osei Tutu II to, as a matter of agency, intervene to help install the rightful successor to the Nkoranza paramount stool in order to foster development in the area.
The youth made the appeal at an end-of-year get-together party held recently at Nkoranza organised by the Nkoranza Youth Association to deliberate on how best to end the clamouring of who is the best or the rightful person to succeed the late paramount chief, Okatakyie Agyemang Kudom IV.
According to the youth, delay in installing a paramount chief for the town is delaying developments and causing tension in the area.
Speaking to the media after the diner party, the public relations officer of the association, Nana Nyarko Ababio, called on Asantehene to come to their aid because they are eager to get a new chief to be installed this year so called. According to him, this is not the first time Otumfuo will be settling a problem at Nkoranza. He indicated that Otumfuo has done it before when he helped settled a land dispute some years ago, "so we have confidence in him."
He said Otumfuo, who is the father of Nkoranza and knows the tradition of the people, can determine who the right person to climb the throne is. Nana Nyarko bemoaned the situation where Nkoranza is lagging in development due to the protracted chieftaincy problem.
The youth also appealed to President Akufo-Addo to prevail upon political appointees and high-profile civil servants who are posted to the municipality to stop meddling in the chieftaincy affair of Nkoranza, adding that such behavoiurs "are aggravating the problem".
Again, the youth also appealed to President Akufo-Addo to fulfill his campaign promise by paying all customers who lost their deposits in the defunct microfinance companies like God Is love, Little Drops, DKM, Care For Humanity, among others.
"Some of those whose working capital locked are losing their lives. The president has started fulfilling part of this campaign promise to us, but is only those with DKM who have received part of their capital but not all," Nana Nyarko said.
The PRO also appealed to the Nkoranza South MP, Charles Konadu Yiadom, and the Municipal Chief Executive (MCE), Dina Attaa Kisiwaa, to stop frustrating each other but rather come together to develop the area.