What Killed Him Is Not Important To Me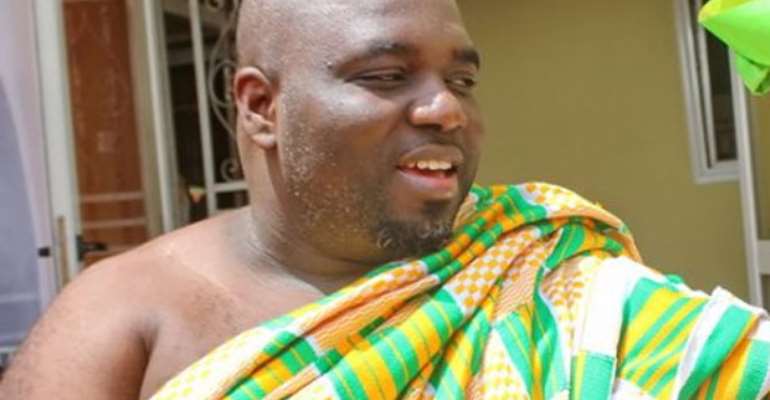 According to immortalized British playwright William Shakespeare, sooner than later, we, each and every one of us, falls by lottery. Just the other day, it was the turn of my younger brother or nephew, Mr. KwadwoAsareBaffuor Acheampong (KABA). I did not write any tribute then, because I only heard the chap once on the air, and I did not even recall the subject of the program. But I had read obituary snippets on the young man on several media websites, so I made a short eulogistic observation about the progressive bent of his professional fare and his laudable upward mobility on the Klasik Radio weekly political-talk program in which I regularly participate on most Sundays. The program originates from Lawrenceville, Georgia, in southeastern United States, 4pm to 6pm, Eastern Standard Time (EST).
I really mean the authenticity of my kinship with KABA, because as a member of the Dwaben and Barekese branch of the Akyem-Asiakwa Royal Family, on the paternal sides of both of my parents, I am also a bona fide member of the Nkoranza, Bono-Ahafo, Royal Family. I won't go out on a limb by outlandishly staking any unverified or lame claim here vis-à-vis my kinship with KABA. But, of course, at the end of our lives, we all go back to Mother Earth. Truth be told: we are all dust and ashes, and then a handful of chicken feed, somewhere in-between. This writing was occasioned by the passing of AlhajiBatureIddrisu or AlhajiIddrisuBature, but it is not a tribute, in the traditional sense of the term, to the deceased. By the same token, however, I cannot pretend that the man never existed, for he had been unarguably, at least by my own lights, the most excruciating jab to our side of the political and ideological divide.
And by virtue of the preceding fact, AlhajiBature had made himself quite significant and relevant to the flux of Ghana's political history and existence. But whether his media and/or literary impact on the development of our country, as a whole, had been one that was both meaningful and progressive is a judgment that ultimately has to be deferred to posterity. I had occasion to clash with AlhajiBature – perhaps the more accurate characterization would be taking him on – on the pages of both traditional newspaper newsprints and in cyberspace, and I wish that we were neither relatives nor kinsmen but, I am afraid, we veritably were. But was he really a kinsman that I was or could ever be proud of? I really don't think so, except to emphatically note that I pretty much admired the principled and unwaveringly consistent viciousness of the man.
In fact, the original caption chosen for this column was: "He Was Exceptionally Good for the NDC." And then more credible details emerged about the medically determined cause of the death of AlhajiBature; and then I comfortably settled on the caption above. I have also joked, though I seriously meant it as well, that Mr. Bature deserves to have the so-called National Democratic Congress-sponsored Institute for Social Democracy named after the man, or at least its Department of Vicious Propaganda Studies named for Mr. Bature. I don't suppose that I would ever miss him in the practical sense of the term, but among the Akan there is an evergreen maxim that: "Even the wicked person has his day of remembrance." The truth of the matter is that AlhajiBaturewas a surly, sullen, churlish, boorish and relentless pain in the butts of many a genuine politically progressive member of the ruling New Patriotic Party (NPP). And I am glad that he lived long enough to see Nana Akufo-Addo triumph and gracefully transcend petty partisanship.
Still, however the nature and extent of his viciousness, Mr. Bature could not have hurt either me or any of the diehard members and operatives of the New Patriotic Party more than those ethnic chauvinists and downright supremacists who literally drove yours truly out of NPP-USA. In the end, it was the progressive forces of our nation that handily won the epic battle for the heart and soul of Fourth-Republican Ghana. I really don't know where the souls and/or spirits of the dead go after they leave their vehicles of flesh and blood. We only wish that those we have known and loved and even hated and resented depart to live peacefully somewhere in the realm of the metaphysical, until they are ready to be sent on a mission back to Earth.
But whether those of us who have suffered acute hurt, trauma and sorrow, and undue annoyance, of course, would want to meet these relatives on the other side of the here-and-now, is a question that each and every one of us must answer for ourselves. I shall be back, Nyame/God/Allah willing, with some closing thoughts in due course, as the Spirit moves me.
*Visit my blog at: kwameokoampaahoofe.wordpress.com Ghanaffairs