Assist Girls In Science And Mathematics--Teachers Urged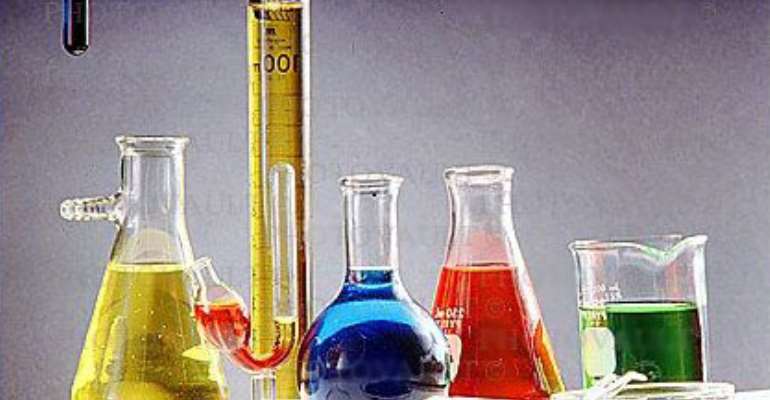 Mr. Maxwell Quophi Blagodzi, the Deputy Volta Regional Minister, has called on teachers to help improve the academic performance of girls in Mathematics, Science and Technology (MST) to promote economic development.
He said technology had become a driving factor in acquiring knowledge and skills in the contemporary labour market, thus the need for female children to be abreast of the new ways of acquiring such skills.
Mr Blagodzi said this at the opening ceremony of the second edition of the Volta Regional Girls Vacation Camp Meeting, which attracted 100 girls from the Hohoe, South Tongu and the Afadjato South districts in the Region.
'The girl-child should be provided with opportunities to access, understand and evaluate current information and tools related to technology if they are ready to live in the 21st century,' he said.
Mr Blagodzi appealed to stakeholders in the educational sector to help create a curriculum that leaned towards practical application in solving national problems.
The ceremony, on the theme: 'Active Participation of Girls in Science and Technology: an Essential Tool for Change,' with funding from Plan International Ghana, was to sensitise the girl-child on her role in nation building and overcoming societal hurdles in becoming future leaders.
Nana Batakeyi II, the Volta Regional Girls Education Officer, Ghana Education Service (GES), said the Unit saw Science and Technology as a driving force for social change and committed to improving performance of girls in MST at the Basic Education Certificate Examination by 15 per cent within three years.
She said the theme was to awaken the interest of Science and Technology in the daily life of girls and also empower them in life skills to enable them to contribute positively to society.
Mr John Teku, Acting Volta Regional Director of Education, said misconceptions and bad teaching methods had scared off many students from Science and Mathematics and entreated teachers to make the subject more flexible and interesting for students.
Mrs Rose Beyuo-Siilo, the Regional Manager, Plan International Ghana, said the camp would create an opportunity for the girls to express themselves in the field of their studies and boost their interest in the subjects.
Mrs Catherine Mikado-Nutsugah, the National Director of Education, Girl-Child Unit of GES, urged the girls to avoid sexual relationships that would ruin their lives and report any form of harassment from their teachers to the appropriate authorities.
GNA
By Rosina Oyivor, GNA