UCC Seeking To Re-Position To Meet Demands For Distance Education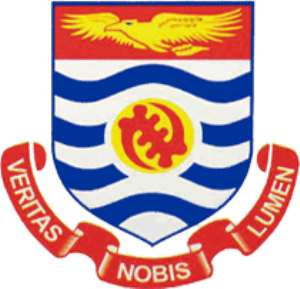 The University of Cape Coast is re-positioning itself to make education accessible to those who need them through the distance mode to help facilitate the national development agenda to transform the country.
Subsequently, five new study centres had been opened at Kasoa, Nsawam, Sefwi Juaboso, Nkwawie, and Ada while fourteen existing study centres which hitherto were running diploma programmes had been upgraded to run post diploma programmes.
Speaking at the Southern Zone first session of the 17th Matriculation of the College of Distance Education (CoDE) students, the Vice-Chancellor, Professor Joseph Ghartey Ampiah, said graduate programmes, especially in Education had also been expanded to include research component as the college admitted students into M.Phil programmes.
The Vice Chancellor also observed that more students opted for postgraduate programmes in distance education because of its convenience and suitability for the working class.
He urged CoDE to double its efforts at making technology functional in the delivery of lectures so that clients could sit in the comfort of their homes and obtain their degrees.
A total of 17,182 fresh students were admitted to pursue undergraduate and postgraduate programmes through the distance mode in various disciplines for the 2017/2018 academic year.
Of the total number of students matriculated, 11,414 are pursuing various programmes in education with the remaining 4,366, reading business-related programmes while 1,402 students were admitted for the postgraduate programmes.
On the gender break down, 9,234 were made up of males, representing 53.2 percent while 7,948 were females, representing 46.8 percent, a 0.9 percent increase over the previous year's figure.
Prof Ghartey Ampiah observed that the University's move for gender parity in enrolment was gradually becoming a reality as the gap between males and females continued to narrow every year in the school.
He said but for distance education, many people who yearned to acquire higher academic qualification would have been disadvantaged.
Prof. Ghartey Ampiah said UCC was determined to create favourable conditions for people to pursue their programmes of study but were expected to exhibit good academic standards.
He urged students to adhere to all the rules and regulations of the University and their programmes of study, adding; 'it is your obedience to the rules and regulations of the University that makes you responsible members of this great university, the University does not compromise on its academic standards'.