Why I Don't Believe In New Year's Eve!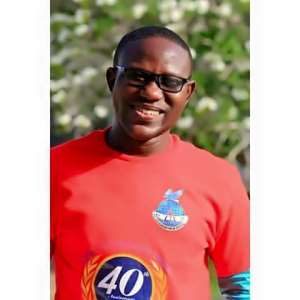 The Author
24 hours will make a day in 2018 just like it did in 2017. We're in 2018 but 60 minutes will always make an hour. The sun will still rise and set in this New Year just like it has been doing in previous years. This New Year is only another old year!
It amazes me why there's so much hullabaloo about New Years and their eves. If nothing really will change in 2018, why on earth does anyone think it will be any different from 2017? Why under the heavens will anyone wait to have a resolution only at the beginning of a year as though each New Year comes with some supernatural abilities?
If each day is a new beginning, we should strive to be better each day. I believe in everyday resolutions… not New Year ones. I believe that a New Year is only a recycle of the previous ones.― nothing ever changes except the figure. If you still put junk in like you've been doing previously, you'd still get junk out!
We are living in times when such a big fuss is made out of "31st December Night". We are made to believe that how we transition from this night into the New Year will have such a great toll on the forthcoming year. Some scream. Others somersault. A few others even have all sorts of rituals they do just to make sure they are ostensibly starting their New Year on a good note.
Today's church, riding on this deception, seem to be cashing in on it. 31st Night has become one of the flagship events which is most looked forward to. They are tagged crossovers, changeovers, walkovers and even flyovers. Where are you flying over to? Are you a witch!?
Huge billboards; dramatic concepts of posters; expensive campaigns and what have you― just to get people to attend church on this day as though that's all one needs to make it big in the New Year. The 31st Night movement has become one where others have been forced to think that life will somewhat begin all over again the next day.
Let me humbly burst your bubble. There's nothing different about a New Year. There can only be a change if one will consciously change. If sixty (60) seconds still makes a minute in 2018, what makes you think something new will just happen to you!?
It's 2018 but your challenges in 2017 know no New Year. It's a New Year but your bad habits are still as ugly as they were in the old year. 2018 is here but our battles won't go on vacation yet. We still need to fight them. One's debts won't be cancelled just because it is a New Year!
Change is intentional… and if we want one, it doesn't necessarily come with a new year. Change comes every day. It's an everyday effort not to repeat today what we did yesterday. Change is gradual; never instant. Change should happen every day… not once in year. Resolutions should be made each day, not only on New Year!
All the drama that accompanies 31st Night is a waste of energy if you're not going to do anything different as from 1st January. Opportunities won't fall on your laps because a New Year came. What matters is not the passion with which you embrace the end of the year. It is how consciously you effect a change as a New Year begins!
"Crossover" means crossing over from your bad lifestyle to a good one. What is the use of a "Changeover" service if you are not changing your bad habits over? Another 31st Night will come without any appreciable change in your life if all you assumed was that attending an end-of-year service was enough to turn your life around.
The change is not in the service. It's in how you reflect over your life to make sure you're going to push your dreams further in the forthcoming year. It's not about how you somersault and scream into the New Year that'll make your life any different in 2018. Declarations are useless without actions!
31st Night service is only another church service just like all the other services. New Year doesn't come with extra time to accommodate your procrastinations. 70 minutes won't make an hour in 2018. 400 days won't make 2018. If your life this year will only be a repeat of the previous years, nothing will ever be new in this New Year.
Change your mindset. Change your habits. You can't put new wine into old wineskins. Your life is not a stage. Enough of the drama!
You can't be doing same things year after year yet expect different results one year after the other. No one sows maize and expect to reap tubers of cocoyam at harvest. How we live each day is sowing. What our lives will become because of how we lived… is called harvest. We can only harvest what we sow!
What you haven't sown before 31st Night, you can't reap after 31st Night. We will only reap after New Year what we sowed before New Year. If we sow junk, we will reap even more junk. If we take responsibility of our lives, our lives will only get better.
Sit. Reflect over your life. If you made some errors last year, don't repeat them. Don't waste your life on unprofitable relationships. Invest more into yourself. Become better each day. Don't wait till a New Year begins.
New Year or its eve is not any different from the other days. No drama can make it any different. Happy New Year!
The writer is a playwright and Chief Scribe of Scribe Communications (www.scribecommltd.com), an Accra-based writing company which provides all writing services.