Agona-Nyakrom Move To End Chieftaincy Disputes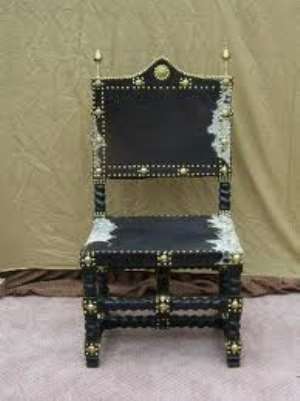 The Judicial Committee of the Agona Nyakrom Traditional Council will settle all chieftaincy and land disputes to ensure peace to speed up development.
The President of the Council, Okofo Katakyi Nyakoh Eku X, said chieftaincy and land disputes retarded progress and he would ensure that there was absolute peace to speed up development.
Okofo Katakyi Nyakoh Eku, who is also the Omanhene of the Traditional Area, made this known when he addressed an end of the year meeting of divisional chiefs and heads of families to outline plans for 2018 at Agona Nyakrom.
He said the Judicial Committee had reached an advance stage to resolve all matters referred to it by the Council to ensure peace and stability in the area.
He stated that Agonman needed peace and love to develop in the areas of education, health, social, political, cultural and customary to promote the welfare of the people.
The Omanhene urged all king makers and heads of clan to do their home works in the selection of a candidate for enstoolment to avoid dispute, saying that it was better to live in peace than in hostilities, which could impoverish family.
Five new chiefs were introduced to the Omanhene and other divisional chiefs of the Council after their installation.
They are Nana Kofi Appoh, III, Benkumhene of Agona Nyakrom, Nana Ama Abokoma, Queen mother of Agona Nkum, Nana Baffour Fabaw, Akonfrahene of Agona Nyakrom, Nana Abiriwa Nyakowaa, II, Nyakrom and Nana Bruwaa III, Agonaman Tufuhenmaa.
Okofo Katakyi Nyakoh Eku advised the parents to invest in their children's education, saying that education was the only way to eradicate poverty among families.
He commended the government for the hard work and sense of direction for the implementation of the Free Senior High School (SHS) within one year of its coming into office.
The Omanhene called on Ghanaians to support the free secondary education to lessen the financial difficulties parents faced in sending their children to school.
He urged the people in the Agona West Municipality to play their respective roles to ensure tremendous improvement, adding that it was important for them to support the government to implement its policies and programmes to ensure progress in all aspects of the economy.
GNA