Akoto Ampaw Favourite Choice So Far For Special Prosecutor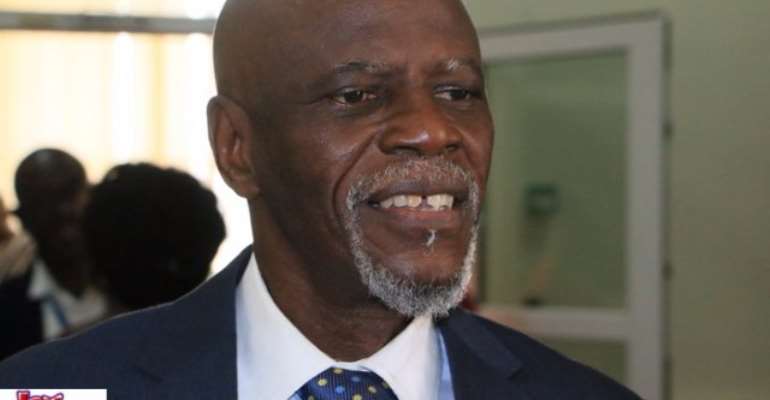 Private legal practitioner, Akoto Ampaw is likely to be named Special Prosecutor following the president's assent to the Office of Special Prosecutor Bill Wednesday.
Deep throat sources at the Presidency reveal the lawyer who is a long-serving partner at the President's law firm, Akufo-Addo, Prempeh & Co, has warmed up to the post after a once lingering disinterest.
The lawyer who was a key cog in the President's team of lawyers that challenged the credibility of the 2012 election results, could be officially named soon.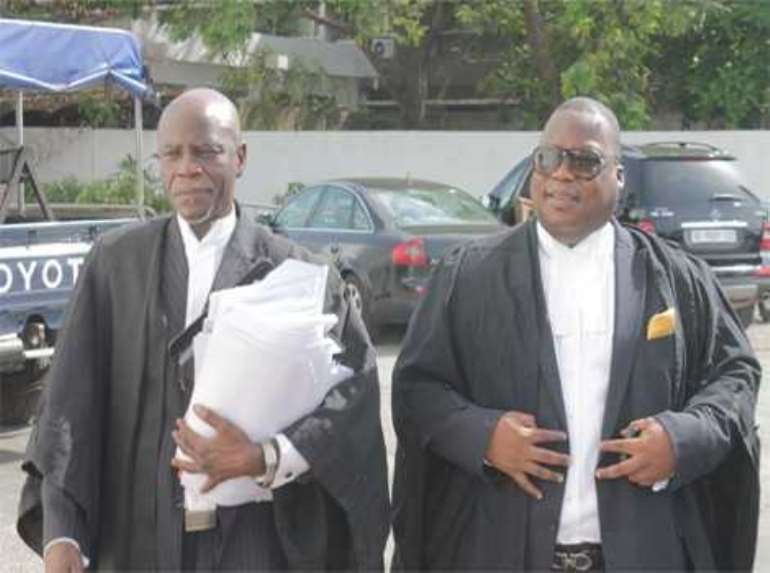 Photo: Akoto Ampaw and Philip Addison were counsel for the petitioners in the 2013 election petition.
His name has been associated with the office even before the Akufo-Addo government put together a legislation last year to cede some prosecutorial powers of the Attorney-General to the Special Prosecutor.
The creation of the Office of Special Prosecutor is the NPP government campaign promise aimed at waging an independent-minded fight against political corruption.
It is to avoid prosecutions being tagged as witch-hunting.
But critics especially the NDC maintain, there are already existing institutions to fight political corruption.
Existing institutions need to be strengthened and resourced to do the work which the Special Prosecutor will only be duplicating, critics maintain.
With the Special Prosecutor promised a jealous independence, questions about the choice of Akoto Ampaw are expected to be asked in view of his close relationship with the president despite the respect he commands within the legal profession.
The other option for Special Prosecutor was Martin Amidu who won wide public acclaim in the 52m cedis judgment debt saga.
But the former Attorney-General under rival NDC government of the late President Evans Atta Mills, was a less attractive option to Akoto Ampaw.
Story by Ghana|myjoyonline.com