608 People Were Infected With HIV In Cape Coast In 2017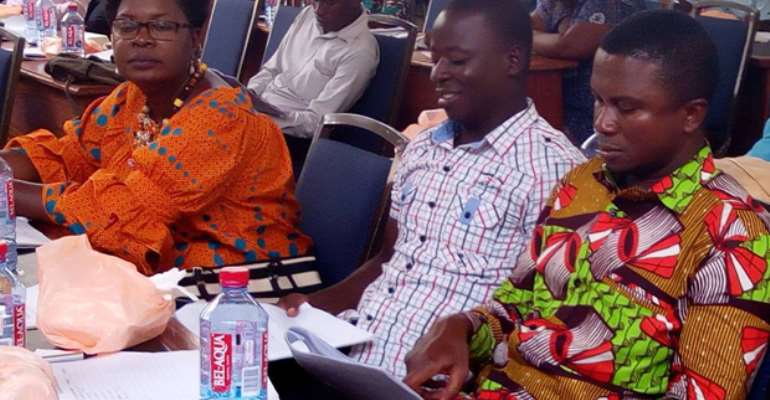 Reported cases of HIV/AIDS have increased from 498 in 2016 to 608 as at November 2017 in the Cape Coast Metropolis, the Municipal Chief Executive (MCE), Ernest Arthur, has stated.
This represents a surge of 110 new infected persons across the metropolis over the last 12 months.
Mr Arthur, who described the spread of the disease as "worrying and threatening the existence of human race", was speaking at the First Ordinary Meeting of the Third Session of the Seventh Cape Coast Metropolitan Assembly.
According to the MCE, a lot needs to be done in the areas of stigmatisation and discrimination against people living with HIV/AIDS across the country.
He called for a more compassionate and welcoming approach to people living with the virus, saying, "Let us show compassion and love for our brothers and sisters with the disease".
Nonetheless, he encouraged all to get tested to know their status in order to prevent them from getting infected or commence early treatment to save lives and "prevent loss of avoidable lives".
On the menace of teenage pregnancy in the metropolis, Mr Arthur indicated that the menace is still high in spite of the various interventions being put in by the Municipal Health Directorate.
Available data shows that in 2015, a total number 538 cases of teenage pregnancy were recorded which is between the ages of 10-14 and in 2016, 492 of such cases were recorded, which is also between the ages of 10 – 14.
Sadly, a total of 474 teenage pregnancy cases have being recorded within the last 11 months.
He mentioned the assembly's unwavering determination to adopt innovative initiatives such as the establishment of adolescent club, community sensitisation, education in schools, among others, as the surest ways to drastically reduce the rate of teenage pregnancies in the metropolis.
Mr Arthur further called for increased stakeholders' consultation to put in strategies to curb the menace which has militated the rapid socio-economic development in the metropolis.