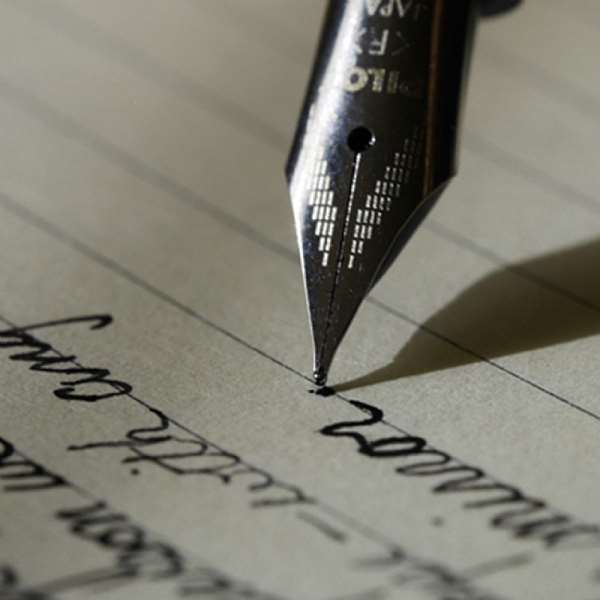 According to the International Labour Organisation (ILO)'s World Employment Social Outlook, titled Trends for Youth 2016, the global youth unemployment rate is on the rise.
''... the global youth unemployment rate is on the rise after a number of years of improvement, and is expected to reach 13.1 per cent in 2016 (from 12.9 in 2015). This is very close to its historic peak in 2013 (at 13.2 per cent) and where it is expected to remain in 2017. As a result, after falling by some 3 million between 2012 and 2015, the number of unemployed youth globally will rise by half a million in 2016 to reach 71 million and will remain at this level in 2017.''
It is unfortunate and disturbing to note that some of the people who succumb to the increasing menace of unemployment are actually educated people who cannot find jobs because the existing businesses lack the capacity to absorb or sustainably engage them.
This situation is generally exacerbated by the lack of entrepreneurship focussed curriculum in some of the related tertiary institutions across the world, especially in poor and developing countries.
As a result, a number of graduates and school-leavers end up continuously waiting for job opportunities instead of individually or cooperatively creating one for themselves and for their fellow beings.
More-so, in many countries, if not globally, there is a general lack of adequate curriculum effectiveness evaluation mechanisms (CEEM).
Because of such a CEEM deficiency, a given country or institution may continuously churn out people whose return on academic investment (RO-AI) is very pathetic or even negative at the expenses of their hard working parents, guardians or even the treasury in the event of free education.
As such, in order to address the above mentioned challenges, there is a definite need to craft and adopt a simple but multiple socio-economic problems solving initiative that helps to evaluate the effectiveness of education, promote entrepreneurship and spur economic development at the same time.
A critical step in that direction is to practically design and promote the interaction between tertiary students, entrepreneurs and the community through the development of relevant and practical curricula that address real life economic issues under what we can illustratively call the General's Education and Entrepreneurship Matrix (GEEM).
The reasoning behind such an initiative is the seed of inspiration which was sown by some yester-year students such as Mark Zuckerberg among others who started their businesses while they were still attending university and the businesses went on to impact the world.
Zuckerberg's Facebook is clear testimony of the fine brains in the colleges that can transform the whole world when given a chance and platform to pursue their dreams through showcasing and developing their talents using the knowledge and skill that they acquire from their respective colleges.
Based on Facebook's history of being started by university students, we can see that there is a potential for tertiary education students to even become effective entrepreneurs especially when afforded a platform to actively interact with existing established or struggling entrepreneurs and the community in the course of their studies
For example, under the GEEM initiative, college or university students can be given a pool or a register of Start-Ups in their community or in the country at large and then be made to choose or be randomly assigned to such in an attempt to offer tutor guided professional advice and help on how such business can be able to establish, grow and expand.
In most business schools, there are quite a number of courses ranging from Management, Accountancy, Marketing, and Distribution among others.
Therefore organising these students into formidable groups of people who comprise a typical business organisation, i.e., a Board of Directors, will help them to practically integrate knowledge from an early stage.
These students can also be made to receive regular training from both the school and Board of Directors of volunteer or strategic established businesses and then subsequently offer the same sessions to SMEs on a time frame that might be deemed necessary and practical under the supervision of their lecturers.
This approach will make the students familiar with real life situations and can also help to measure the effectiveness and relevance of the curriculum.
When these students fail to address the issues being faced by small businesses in various communities, it means that the material being taught in schools is no longer relevant for the contemporary society and thus needs to be reviewed.
The advantages of this setup are quite diverse and some of them will be explained hereunder in order to shed more light on how the concept can work and help the society transition quickly to an advanced economy.
Basically, this initiative exposes students to an environment where they are practically involved in the real life issues of life especially from a business perspective.
It is almost a fact that such students are mostly aspiring to be employed especially by big companies or to start big corporations from scratch and thus they need practical exposure from as early a stage as possible.
Tertiary institutions can ride upon such an initiative to design and implement a curriculum effectiveness evaluation mechanism (CEEM) to help them measure the relevance of the curriculum they will be offering by monitoring the impact of these initiatives on the business field and the community at large.
Because of the entrepreneurial drive the world over, such an experience is also likely to expose these students to various business opportunities in their societies which they can even source funding for and start to run on their own after completing their training.
It will be a notable and noble move to have students who graduate while they have revived a certain struggling SME or who are already running their own enterprises especially those that they may have initiated through exposure offered by the General's Education and Entrepreneurship Matrix.
Since students from institutions of higher learning are most likely to be community leaders in the future and some of them are likely to occupy government and corporate offices, the initiative will expose them to the real life challenges being faced by the people in different communities especially by those in business.
The chance and platform that they would have been afforded to interact with the people from different communities will help them to be open-minded and offer practical solutions from an early stage rather than to wait for them to graduate and then go into the industry.
On the other hand, the people, especially parents who are engaged in business will benefit a lot from interacting with these students as this will help to make them see and appreciate the relevance and impact of education.
When entrepreneurial parents see these college students helping them to solve their business problems, they will most likely be spurred to send their own children to school because of the real tangible benefits that they encountered through this interaction.
Such an initiative is an integrated approach that can quickly spur socio-economic development within a limited time frame and even with limited resources.
Brian Kazungu is a Media Practitioner, Entrepreneur and an Opinion Leader.
[email protected] , @BKazungu-Twitter