Retired Director Generals Honoured By Aviation Ladies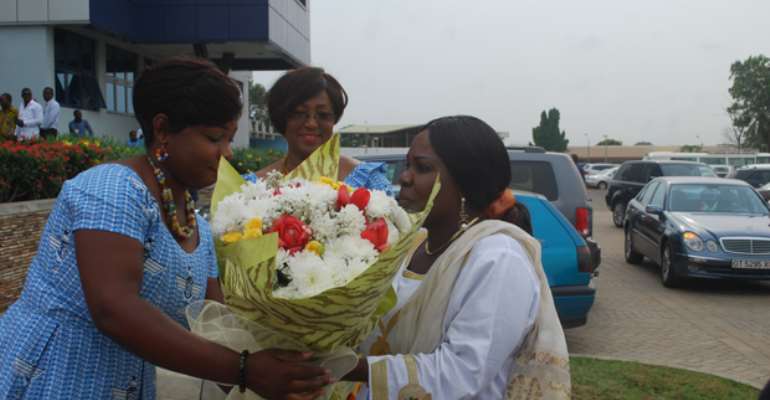 The Ghana Civil Aviation Authority Ladies Association (GCAALA) has presented Achievement Awards to retired Director Generals (DG) of the authority.
The retired DGs were Air Commodore Andy Mensah, Capt Joe Boakye, Capt Adumasa Boadi and Abdulai Alhassan.
Minister for Aviation, Cecilia Abena Dapaah, in a brief address at GCAALA's 3rd festival of nine lessons held at the forecourt of the Ghana Aviation Training Academy (GATA), Airport in Accra recently, paid glowing tribute to the retired DGs.
Ms Dapaah, who attributed GCAA's success in 2017 to the commitment of staff, urged them to remain steadfast in the coming year.
Presently, GCAA and Ministry of Aviation, on behalf of government, have entered into a number of Memorandums of Understanding (MOUs) with reputable aviation experts to provide services which will make Ghana's aviation industry the best in the region.
She added that the Ghana Aviation Training Academy (GATA) will be equipped to provide first-class services to students and staff both locally and abroad.
"It is our wish that staff will continue to collaborate with management so that in 2018, GCAA will remain the best in the aviation industry," she stated.
Simon Allotey, Director-General of GCAA, was also honoured during the event for helping the institution to meet international aviation standards.
He indicated that plans were far advanced for GCAA to replace ageing equipment in 2018.
Some of the recipients of the award expressed their appreciation to the GCAALA for the honour done them.
They called on the current heads and staff to collaborate to provide quality service to the customers.
By Solomon Ofori