Why We Must Seriously Confront The Integrity Issue In Uganda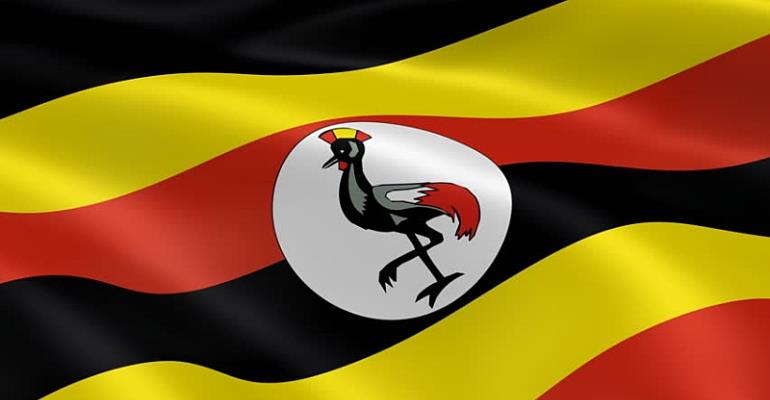 The extent of moral and ethical degeneration in Uganda is at bottom rock—posing a serious threat to this nation's future.
For this, a new volunteer reformists movement, the Moral Reform Movement (MRM), has been formed to spearhead a national confrontation to this vice. MRM plans to visit religious prelates of Kampala archdiocese, Archbishop Kizito Lwanga, archbishop Stanley Ntagali of the Church Uganda, archbishop Metropolitan Jonah Lwanga of the Orthodox Church, Dr Pastor Sserwada, President of the Born Again Faith, Dr Daniel Matte, President of the Seventh- Day Adventist Church and the inter-religious council of Uganda (IRCU) in general.
The group plans to ask the prelates to demand for 'Kujikwataako' so that parliament amends the Constitution to insert or imbed a new clause like that for Muslims—Article 129 (d), which seeks to fine-tune marriage issues, inheritance and property ownership.
They are to go to Mufti Mubaje of the Muslim Community and suggest that he lobbies for expeditious operationalization of Qadhi court as provided for in the 1995 Constitution, 18 years ago.
They are to tell clerics that prevailing circumstances in Uganda demand for their emphatic pragmatic role—in the efforts to reclaim and reshape the nation's moral character, which has gone to the dogs.
They say that the situation in Uganda today is similar to that of medieval Europe in the 16thcentury of: Every man for his own, god against us all.
That they must offer to rescue our nation by shamelessly and bravely assert to regain the mercy of God in our midst.
***
Who Is Responsible for Moral Degeneration?
To effectively confront this issue, we must stop to solely judge and blame leaders. We must not blame president Museveni—despite rightly saying, at some point that presidential term limits are untenable and at another time, emphatically saying they are okay. Correctly and permanently diagnosing Africa's problem to be over staying leaders in power, even though none had been for thirty years yet.
We must not blame and judge the Speaker and her MPs for inevitable lapses in the course of making laws nor the Chief Justice, Justices and judges the way they judge us.
We must not blame the LC 1 executive the way he presides over sale of the same piece of land to over five different people.
These practices percolate down into our homesteads. As men, not only husbands we, for long have failed to harness the innate power of a woman in shaping the citizenry. We failed to support and make our spouses smile while they breast-fed our children. They wore frown faces, which made children grow with frown hearts. From these we got today's leaders. Leaders who are for themselves and god against us all.
Thus the leaders we have are a product of our predominant civilization, cultivated over the past few decades. They mirror what we are. To prove it, if they were to migrate into another civilization—they would hibernate instantly and exactly mirror that new civilization.
Our new civilization isn't one to be proud of—it connotes Moral Decadency.
***
What Are the Sources of Moral Decadency?
In tracing the major sources of this, we must acknowledge that it is a product of ignorance. We must reckon that ignorance gripped us the moment we abandoned the natural sources of knowledge—and opted for mediocrity. We are not either secularists nor spiritualists. We are staggering in between, rendering us a confused people.
We have today hit the bottom rock of moral decadency and its sternly dark down there. We have totally lost vison for forward movement—not until we bounce into the natural light again, can we recover our right moral character, and a true proud identity like our foreign friends are.
****
How Do Foreign Friends View Us?
In Washington, DC, of United States, for example, they are watching us. But won't do all it takes to make our ways better. Besides we are expected to know what we want better.
Our Washington friends, apparently have their 3-D formula (diplomacy, development and defense) proudly functioning. They have their Diplomatic presence in Kampala to, among functions obtain useful data and information that advances their well-defined shared interests.
Our friends are now deducing from data that the world population is to increase by two-billion people, 30-years from now. That half of these are to be in Africa and a good number in Uganda—a richly endowed nation with viable human resource, arable soils, minerals, water, energy and beautiful modest weather conditions. The is called DIPLOMACY
Our US friends, are therefore, considering Uganda highly as a viable Development destination. It's an extension of the final American frontier—a process of American cultural expansion that began with English colonial settlements in the early 17th century and halted with the admission of the last mainland territories as states in 1912. Our government is currently seeking an easy way to access land for development—ostensibly in partnership with foreign friends.
Our government, not so long ago conducted a Geo-mineral mapping across the nation. It made the findings public by showing mineral-rich regions but not exactly homesteads seating on minerals.
Our friends, have the priority of exploiting these minerals simply because we lost the track of knowledge it to help us do it. They call this DEVELOPMENT.
Our friends are apparently training and partly financing our military, as an extension of their Defense systems and we, like our soldiers are happily and willingly extending these services within and outside the region. Today, Washington boasts of a 300,000-strong force of African soldiers trained along lines of its value-systems. But a classic example of how our own army can perfectly serve our friends' interests was recently in the Mubende gold-mineral deposits. It effectively made indigenous communities give way to foreign friends. Although these were not Americans, this the American frontier wave calls DEFENSE.
Who Is to Defend Ugandans in Next 30 Years?
Who is there to house and feed our children's children when we are long gone without bequeathing land with its resources to them?
Who is going to redress these imbalances if not me and you?
Who is going to provide constructive knowledge to an immoral laden people?
Who is going to work with a people proud of corrupt behaviors and unwilling to redress the evil practice?
****
Not God nor Foreign Friends…
Not even the next president will defend us while we are engrossed in deep immoral conducts—but we Must change by action.
No one will do it while our youth across the nation are enthralled in the betting craze-- spend all day long at the pool-table, playing matatu (jockey cards) and betting soccer or chicken fights on screens of foreign—packaged media content. But we Must change by action.
No foreign investor will prioritize our youth with questionable integrity for jobs. But we Must change by action.
No one will even admire our rich tourism package while viewing and hearing us glorify kifesi actions amid street tear-gas runs-in. But we Must change now.
And, until we change, nothing will, and none will change us—implying we are poised for death at the abyss of immorality!
Now everyone that cares for the future of this nation, its pertinent to join MRM-the Moral Reform Movement today; not tomorrow!
By Swaib K Nsereko
Lecturer in the department of mass communication at Islamic University in Uganda