Ghanaians Seek Peaceful Co-Existence In 2018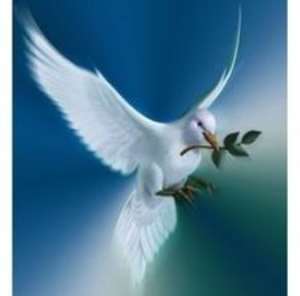 As part of their wishes for the growth and development of the country in 2018, some Ghanaians have called for a peaceful co-existence of all in spite of differences in religion, ethnicity and political backgrounds.
They also prayed that Ghana would achieve its development goals this year to create better prospects for the teeming youth of the country.
These calls were made when the Ghana News Agency (GNA) carried out interviews to sample the expectations of Ghanaians for 2018 and beyond in some parts of Accra on Tuesday.
At the Achimota Mall, Madam Grace Afful, a teacher told the GNA that she was expecting Ghanaians to maintain peace they had over the years enjoyed by tolerating the views of others in all discourses of life and gave the assurance that she would personally pursue higher educational laurels in succeeding years.
Mr Bernard Afful, a student of the University of Education Winneba (UEW) said every new year comes with various visions, but this year he was hopeful of excelling in his final examination with better grades.
Mr Michael Benson, a commercial driver at the Amasaman station, hoped that this year would bring joy and peace to his family and expressed the optimism that he would buy his own vehicle this year.
Miss Janet Oppong, a student at the University of Ghana believed this year would be a successful one for her studies and prayed for good health and long life for her family.
Mr George Ansah, a business man said ''A nation without peace can never develop, so let us all maintain the peace we have in the country''.
He was optimistic that his business would grow to generate adequate income for him to establish more branches of his business across Ghana.