Hotel Kufuor: CHRAJ denounces bad press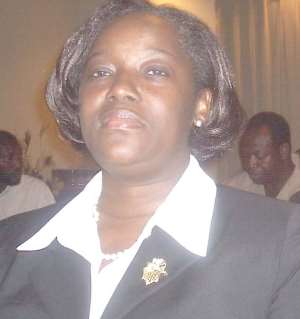 The Commission on Human Rights and Administrative Justice (CHRAJ) says it will soon complete preliminary investigations to establish if there was any wrong doing on the part of President Kufuor in the purchase of a hotel complex next to his residence.
The commission started investigations into what has become known as the Hotel Kufuor saga last month, following allegations that President Kufuor arm-twisted and bought the building from a Lebanese timber merchant originally meant for a hotel.
The president's aides have explained that it is his son 'Chief' John Kufuor that owns the building. But some pro-opposition newspapers and a former economic adviser to the president Gizelle Yajzi insist that President Kufuor is the real owner.
Acting CHRAJ Commissioner, Anna Bossman briefed journalists on Friday in reaction to what she termed bad press and misleading comments about the commission's investigation.
She described the comments as gratuitous and malicious, which can undermine the country's credibility, and the nation as a whole.
According to her, the commission will press on with or without evidence from Ms Yajzi."We would really want her to cooperate with us otherwise we proceed without her," she said.
"I have also been told that I am supposed to be close to the President and I am also a card-bearing member of the NPP, that is all false. There is no close affiliation with the president and I am not a member of the NPP, NDC and CPP parties and I am not a member of any party," she said.
Ms Bossman told Joy News that Ms Yajzi is a very vital witness in the commission's investigations.
"She is out of jurisdiction and we are not likely to subpoena her but we do ask and are contacting her in order that she may release some of the information which she claims that she has to us," she said.