4th Edition Of Jesus Kids Rally Of ICGC Horeb Temple Fetes Over 2,500 Kids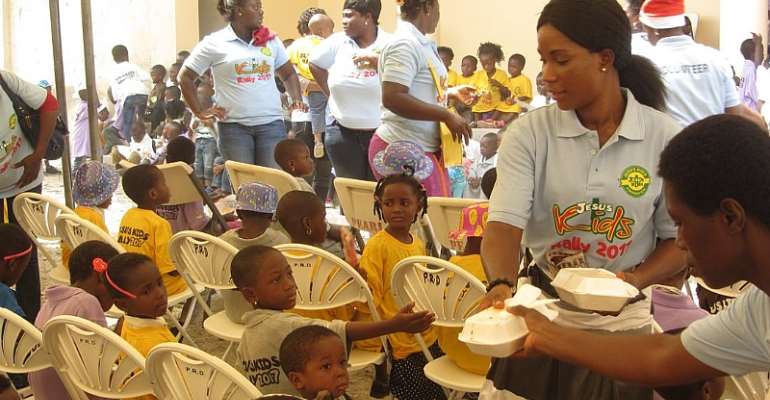 Over 2,500 children on Boxing Day, December 26, converged on International Central Gospel Church (ICGC), Horeb Temple at Weija, Accra, for the 4th edition of the church's Jesus Kids Rally.
The rally, since 2014, has seen a sharp increase, as kids from the church are joined by many others in the immediate environs and beyond, to have fun games, study the word of God and eat to their satisfaction.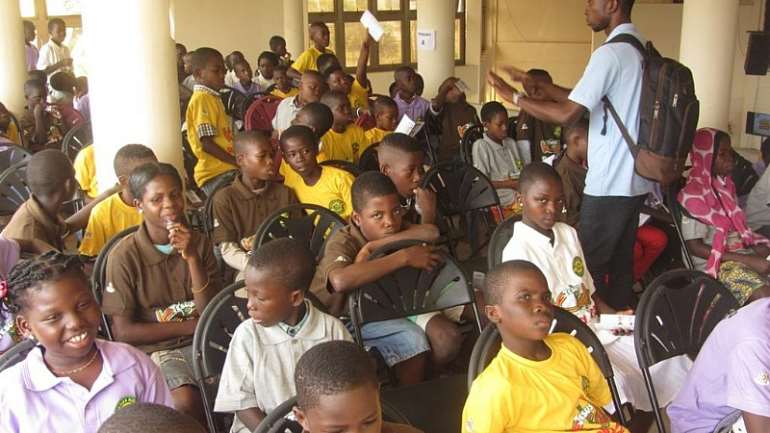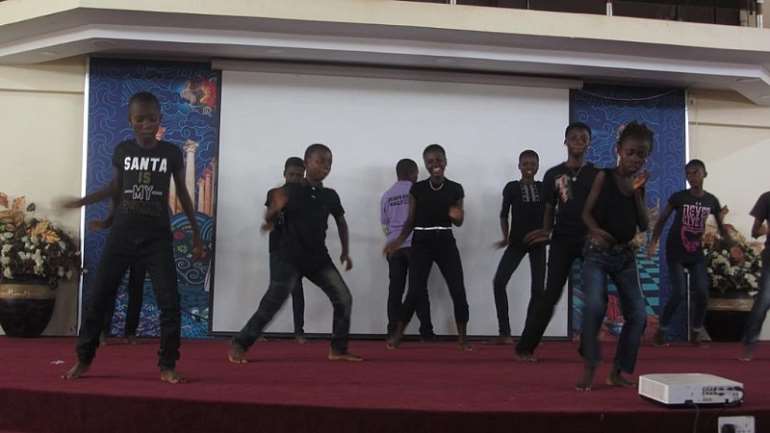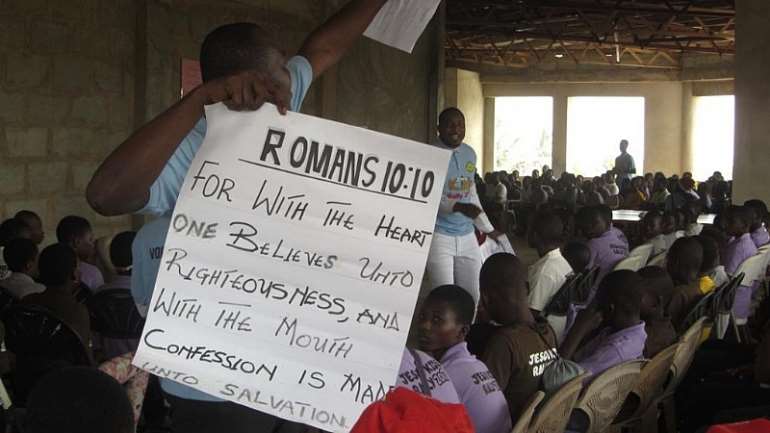 The kids were clothed in branded Jesus Kids T-Shirts, and beyond all the fun games such as bouncy castle, football, drama dancing competition, musical chairs, skipping rope, seesaw among others, some were also given gifts such as toy watches, spectacles, and also served lunch.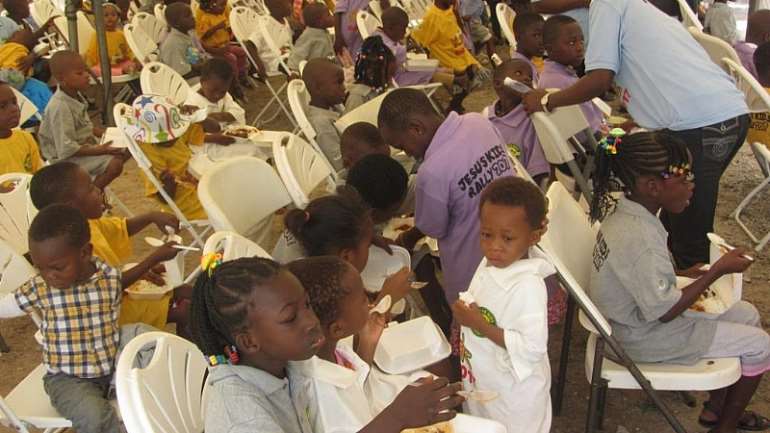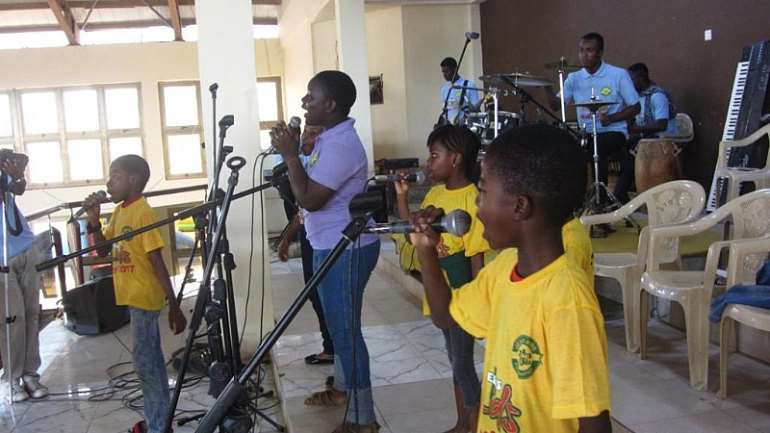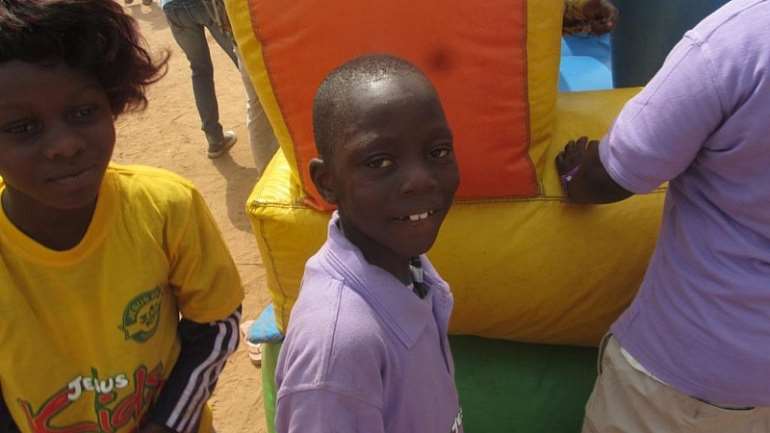 The joyous event for the kids between ages 4-15, was live on Facebook on Jesus Kids Foundation's official Facebook Page.
In 2016 , the event attracted over 1, 500 kids, as against 813 kids who turned up in 2015.
The 2017 event as usual could not have been successful without the influence of volunteers, who numbered 297 at this year's event.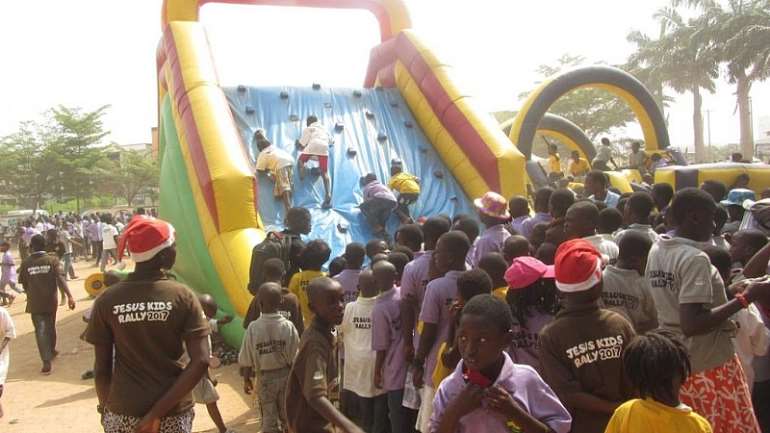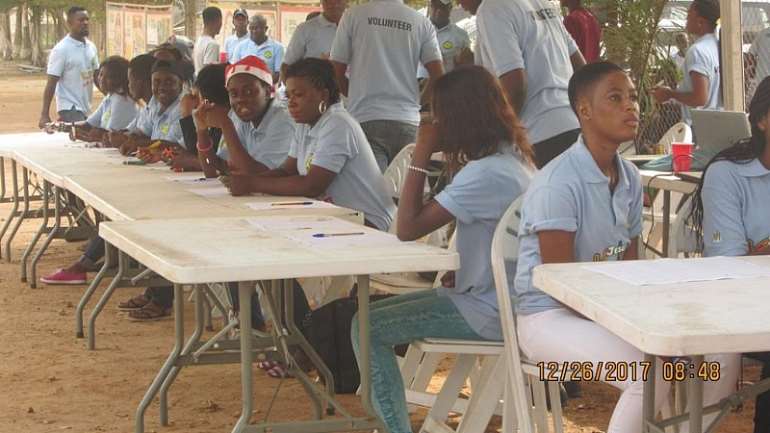 Volunteers at the event.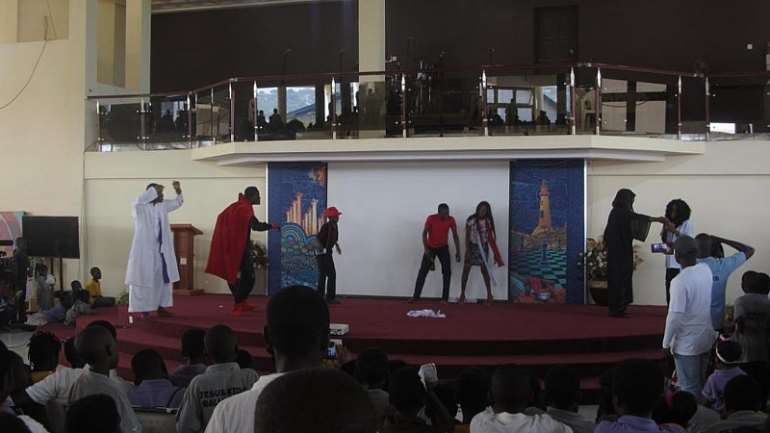 They rendered services such as registration of the kids, cooking and serving of meals, teaching the kids the word of God, providing security, cleaning and general supervision of all activities of the day.
Of great significance was the fact that about 100 kids gave their lives to Jesus Christ during an altar call.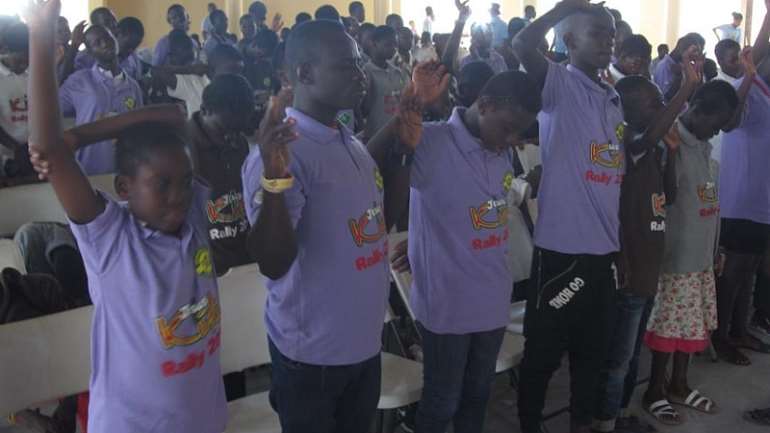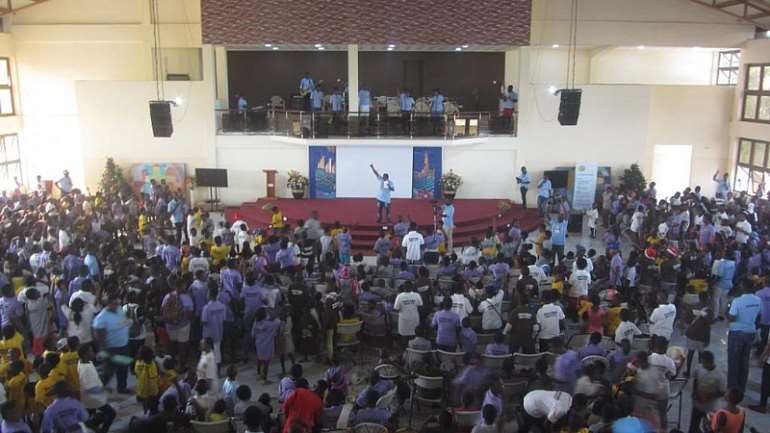 Head Pastor of ICGC Horeb Temple, Pastor Daniel Sowah, said the church uses the event as an evangelism tool to reach out to the children in the community, and draw them to Christ.
He explained that children are important to the Kingdom of God and to nation building, explaining that children form the next generation, and hence efforts must be made to hone their skills and talent, whiles giving them the platform to express themselves and be confident.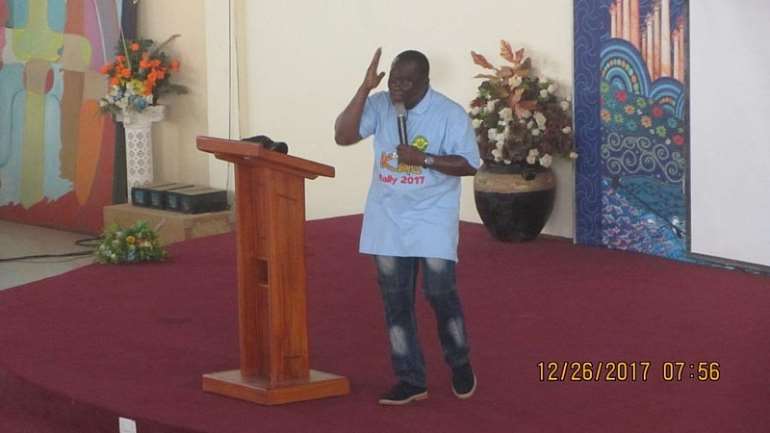 Head Pastor of ICGC Horeb Temple, Pastor Daniel Sowah.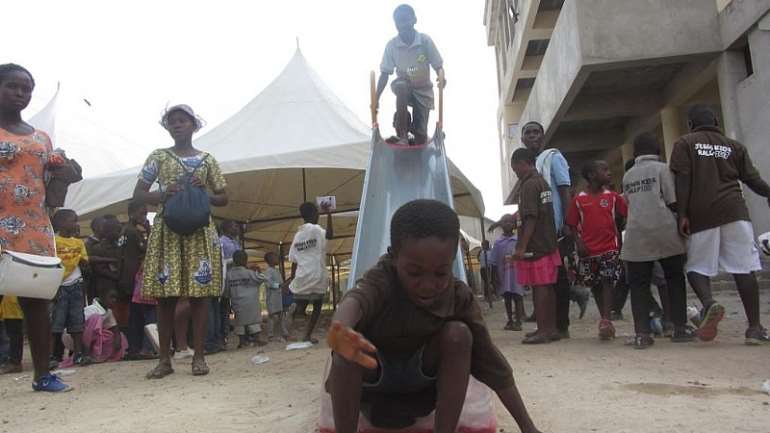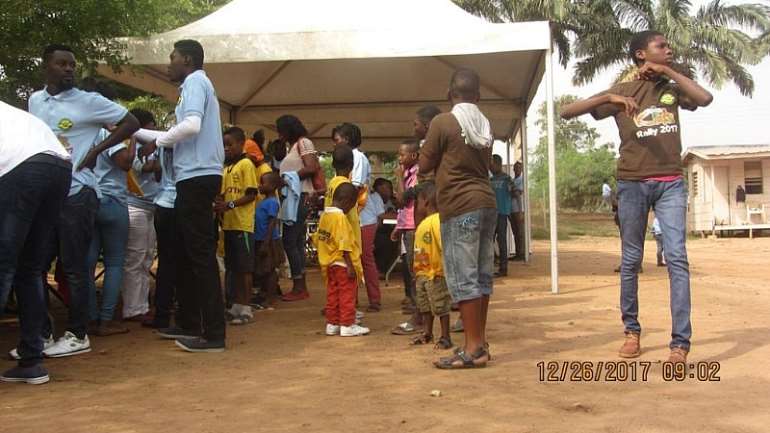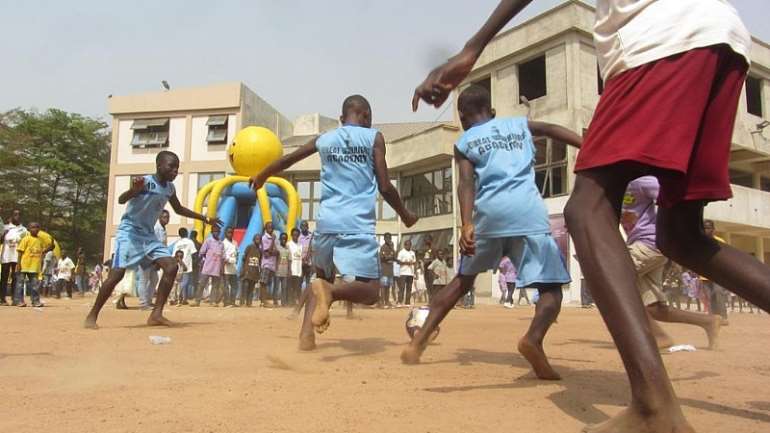 He urged churches to focus more on nurturing Children in God's word in order to bring out a new generation of morally upright youth to save the country from corruption and other ills that threaten its development.
Pastor Daniel Sowah said "No kid is a bad boy or girl. They are all precious jewels to Jehovah" adding that some are introverts, whereas others are extroverts.
He thus urged parents and guardians to take note of their kids' individual strengths and weaknesses, to help them transform into responsible adults with God at the center of their lives.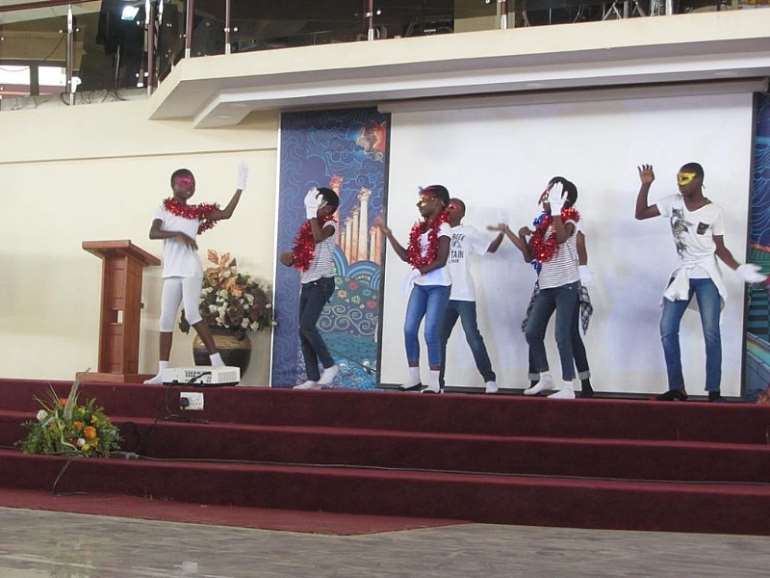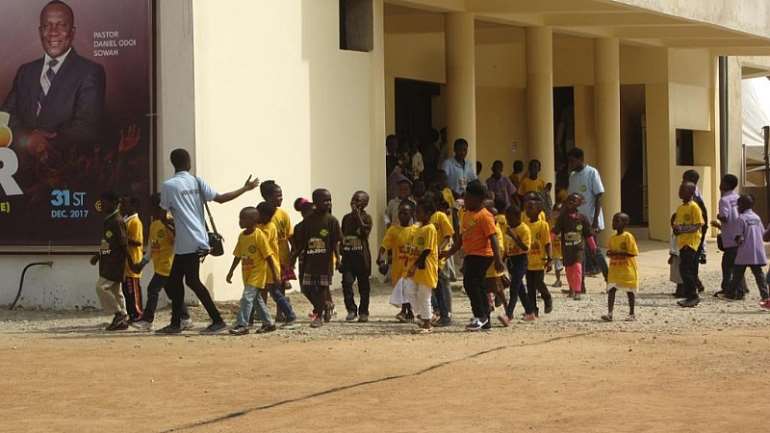 In his closing remarks, he expressed the hope that the event will grow to become a larger national event that will reach out to many more kids in the years to come.
He urged the kids to find God's presence and his word useful at all times, and show respect to the elderly, avoid bad company and indecent language.