Chief Of Adamrobe Appeals For Police Post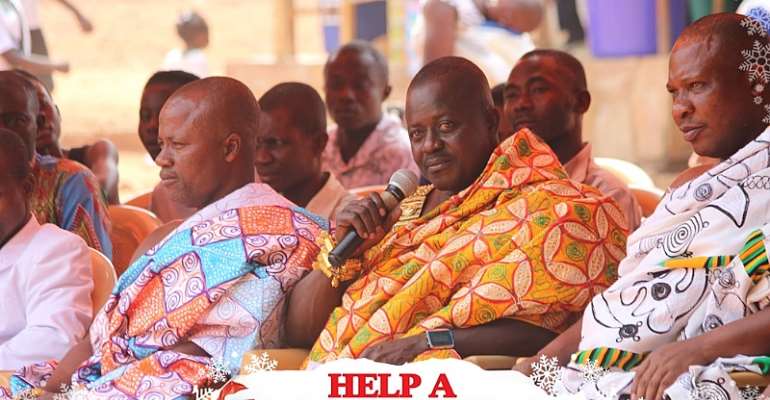 The Chief of Adamrobe in the Eastern Region, Nana Agyei Nyarko I has appealed to the Inspector General of Police to construct a police post in the area to address the increasing spate of crime in the area.
According to him, fast sprawling development of settlements and commercial properties in the area has opened it up to crime including armed robbery.
He said the community has made available a land and building to house officers who will be deployed to serve in the there but the police hierarchy is yet to grant them their request of deploying men to ensure peace and security in the area.
Nana Agyei Nyarko I made the call when Citi FM staff and some of its listeners visited the area to fete the children there as part of its Help A Christmas Child Project.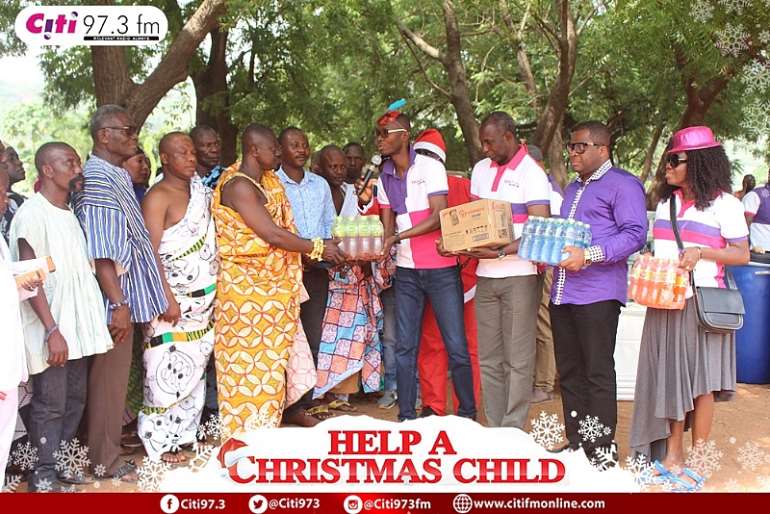 He lamented the worsening dispute between authorities in the Greater Accra Region and those in the Eastern Region over the management of the area.
While calling for help to address the perennial flooding in the community, he appealed to the government to help repair the deplorable road in the community linking Oyibi to Aburi.
According to him, the road, if repaired, will serve as a good alternative route to Koforidua and Kumasi from Accra.
He called for support in expanding the community's only school which he said could no longer contain the growing population of children.
About Citi FM's Help a Christmas Child
For several years, Citi FM under the Citi Foundation, which is the corporate social responsibility arm of the station that put smiles on the faces of residents of deprived communities in the country with particular focus on children.
Citi FM undertakes this project by soliciting for food items and funds from its listeners to make it successful.
In 2015, the staff of the station spent Boxing Day at Sota and Abonya, whilst the people of Manchie and Korleman were the beneficiaries of the project in 2016.
On both occasions, the children were given a real treat, as there was a lot to eat and drink, as well as music for those who wanted to shuffle their feet.
This year, Citi FM headed to Adamrobe, an underprivileged village in the Eastern Region.
Listeners and staff of Citi FM will be joined by volunteers looking to do some good in the society on December 26, as the children of Adamrobe are treated to the best Yuletide celebrations they have ever had.