NGO Fetes Street Children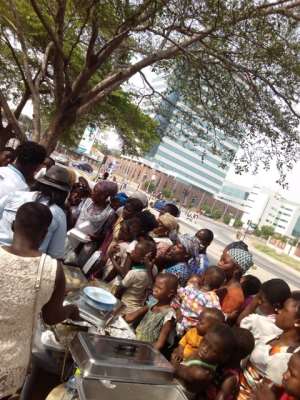 The Global Street Foundation, a Non-Governmental Organization (NGO), is working assiduously to offer a vocational training to some street children in the city.
The training still in its formative stage would be extended to the other regional capitals.
Mr Ebenezer OkaI, Chief Executive Officer of the Foundation, said this when the NGO held Christmas party for some street children in Accra on Monday.
He said the vision of the Foundation was to clear the children from the streets and offer them gainful employment.
Mr Okai appealed to parents to take active interest in the upbringing of their wards since children are our future assets.
'As a parent, you have to educate your child, offer him the needed support to enable him to grow to become useful citizen', he said.
He said the situation where some parents abandon their wards does not augur well for the society.
Mr Okai urged parents to inculcate in their wards the spirit of love and so doing they would indirectly contribute to the fight against streetism in the country.
He urged other NGOs to support the fight against the streetism in the country.