Swedru Drivers Urged To Ensure Accident-Free Holidays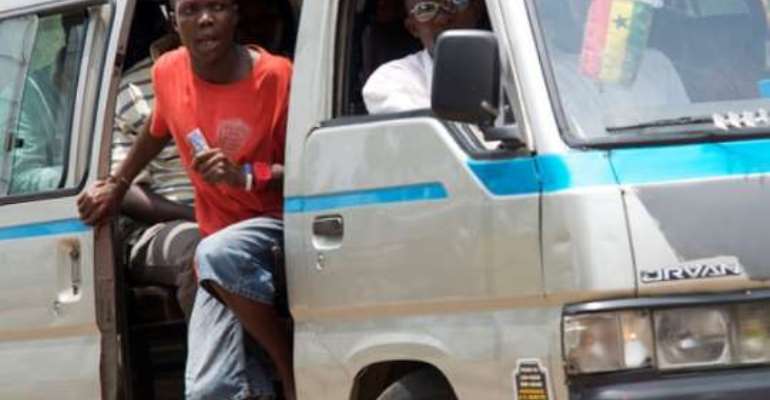 The Central Regional Road Safety Commission in collaboration with the Agona Swedru Divisional Motor Traffic and Transport Union (MTTD) of the Ghana Police Service has been undertaking educational campaigns to sensitize drivers to ensure accident-free Christmas.
The team visited all the eight branches of the Ghana Private Road Transport Union (GPRTU), Progressive Transport Owners Association (PROTOA) and Co-operative Transport Union in Agona Swedru.
Mr Richard Fredua Agyeman, the Deputy Regional Director of Road Safety Commission, said the rationale behind the campaign was to educate drivers on the need to observe the rules and regulations of road safety.
Similar educational campaign was also organised at all GPRTU stations in Winneba to sensitise drivers to ensure accident free Christmas.
Mr Fredua Agyeman said it was bad for drivers to load passengers from the lorry stations only to perish in the middle of the journey, as a result of reckless driving and wrongful overtaking.
The Deputy Director therefore cautioned the drivers to be circumspect in their work, stating that it was not professional for a driver to take alcohol while driving.
He particularly cautioned the drivers not to take advantage of the festive period to speed on the roads; and urged them to check their tyres, defective wipers and others before embarking on a journey.
Mr Fredua Agyeman urged the drivers to be careful about the fog which reduced visibility and resulted in frequent accidents on the road during the harmattan period.
The Deputy Regional Director said the government spent huge sums of money on road accidents annually due to unchanged behaviour on the part of some drivers.
Chief Inspector Sampson Akwasi Boamah, Agona Swedru Divisional MTTD Station Officer, urged drivers' union executives to check tyres, wheel nuts, road worthy and others which created problems for their drivers.
Chief Inspector Boamah urged drivers in the area to stop snuffing a substance popularly known as 'Asira' which has alcoholic contents that could make them intoxicated after inhaling it.
He called on the drivers to desist from wearing unapproved footwares which could easily cause accidents, adding that recalcitrant drivers would not be spared punishments.
Chief Inspector Boamah also appealed to passengers not to request drivers to speed to enable them reach their destinations earlier, saying that it was better to reach safely than to perish.
Alhaji Ibrahim Wahab, Agona Swedru\Bawjiase Chairman of GPRTU, assured the Regional Road Safety Commission team and MTTD Officers that executives of the station would do everything possible to ensure accident free-before, during and after the Yuletide.
He disclosed that from January to December 2017, the Agona Swedru \Bawjiase station did not record any accident due to intensive road educational campaigns.