WordDigest: Why Thank God? (3) For His Peace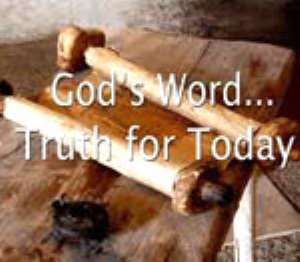 "The mountains will bring peace to the people, And the little hills, by righteousness" [Psalm 72:3] NKJV
We will continue the topic with this one, peace.
Today on 'Why thank God?', let us take this write up in the direction of thanksgiving and hope.
Mountains in the Christian journey are challenges or difficulties.
These challenges may include financial crisis, poverty likewise delayed in expectations.
Just think about this. Some people may not have peace yet they have everything.
Others might have peace but do not have everything.
But in all things we must give thanks to God.
Where there are mountains or difficulties, one cannot find peace.
Where there is no peace, one is filled with anxiety, sadness or to some extent suffer from depression.
Invariably, it is on the mountain God stands to display His glory.
One thing assured on the mountain is peace.
Any mountain in your life is an opportunity for God to show His glory.
Let us continue thanking God for His peace.
"Some people succeed because they are destined. Some succeeded because they are determined" -Unknown
Shalom.
Prayer
Dear God, thank you for ensuring peace in the country in the name of Jesus Christ of Nazareth, Amen.
Whatsapp
Follow me on https://m.facebook.com/TheWordDigest
#WordDigest