Kate Gyamfua's Christmas Message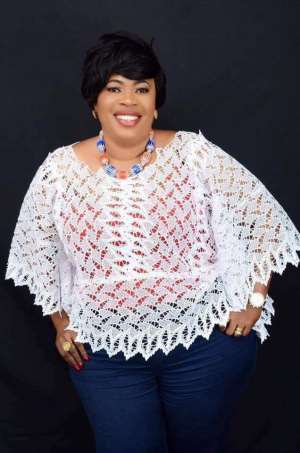 "For unto us a child is born, to us a son is given and the government will be on his shoulders. And will be called Wonderful Counselor, Mighty God, Everlasting Father, Prince of Peace." (Isaiah 9:6, NIV)
On this special occasion of Christmas, I use this opportunity to wish all loyal members of the Great Dankwa-Dombo-Busia Tradition and Ghanaians a merry Christmas. It is my payer that the almighty will stretch forth his mighty hand to touch all of us from today before the end of the year.
I also use this occasion to plead with all and sundry to extend helping hands to those that for some reasons cannot enjoy this day. I know that when special people, touch our lives, then suddenly we see how beautiful and wonderful our world can really be.
The basis of life is people and how they relate to us. Our success, fulfillment and happiness depend upon our ability to relate effectively to others.
It is therefore for this reason why I am calling on all to let somebody who could not have laughed for some reason laugh today.
I also use this opportunity to plead with all to be extra careful in our happy mood. Remember, NPP, your family, your community, Ghana and the world need you alive in 2018.
The message is "chill but don't freeze."
May the reason for the season be a blessing to us all.
Enjoy your Christmas.
....signed...
Kate Gyamfua
National Women's Organiser Hopeful