Volta Region: Bushfires On The Decline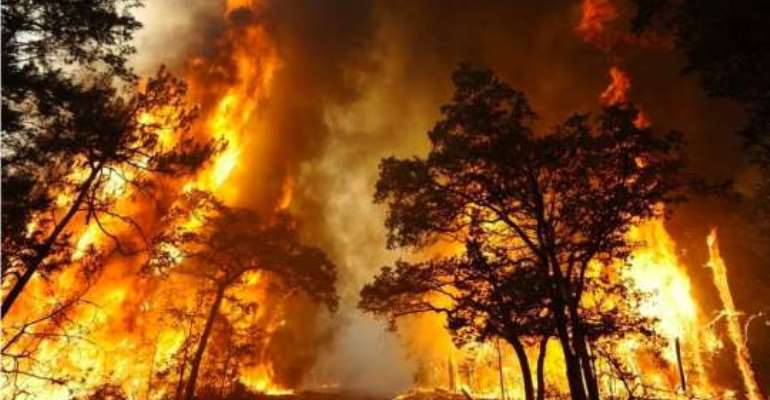 The incidence of bushfire has reduced in the Volta Region from 76 in November 2016 to 50 in November, this year, the Deputy Chief Fire Officer (DCFO) Daniela Mawusi Ntow Sarpong, in charge of the Volta Region, has said.
She said the reduction represented 34 per cent and attributed the feat to intensification of fire safety training and education and the 'growing spirit of fire voluntarism in the Region.'
DCFO Ntow Sarpong said this at the 2017 Regional anti-bushfire campaign launch at Matse, in the Ho Municipal area.
The Regional Fire Officer said despite the reduction, there is the need for more fire volunteers to help create awareness and respond to emergencies.
She reminded the public of the bushfire prevention and control law, PNDC Law 229 of 1990, which is against the starting of uncontrolled bushfires.
DCFO Ntow Sarpong appealed to traditional rulers to help protect the environment by making bye-laws to punish people who start bushfires indiscriminately.
Dr Archibald Yao Letsa, the Volta Regional Minister, said the cumulative effect of bushfire was an annual loss of 3 per cent of gross domestic product, estimated at 10 million dollars and said the goals of government's 'planting for food and jobs' programme would not be achieved should people continue to engage in indiscriminate bush burning.
He said the survival of humanity lies on the environment and commended fire volunteers, the National Disaster Management Organization (NADMO) and the Fire Service for efforts at protecting the environment.
Dr Letsa called on the Municipal and District Chief Executives to support the work of Fire Service personnel and provide them official and residential accommodation.
GNA