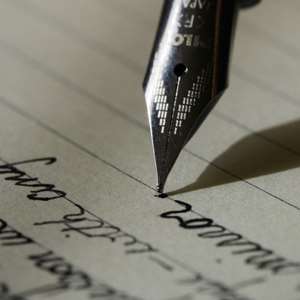 Accra, Dec. 22, GNA - Strategic partnership between Government and Community leaders, especially those who lead the various religious groups, has been identified as a key step towards national development, and also the realisation of major successes of health programmers.
Religious leaders have for instance played significant roles in promoting health programmes such as national immunization programmes in their communities, and because of their integrity and the reverence they command from their societies, they are able to convince people to participate in such events for successful outcomes.
There is however a wide gap still existing in the health needs of young people in deprived communities, while risks ranging from harmful traditional practices, such as child marriages and Female Genital Mutilation (FGM), to maternal mortality continue to rain devastation and death on young women and girls.
According to the United Nations Population Fund (UNFPA), Ghana recorded one of the highest child marriage prevalence rates in the world. 'Marrying girls as children exists and persists as a challenge in Ghana with a 21 per cent national prevalence rate of girls married before 18'. This implies that one out of five girls will be married before their 18th birthday.
For girls to fully enjoy their childhood free from the risk of early marriages, they must experience healthier, safer and more empowered life transitions while in control of their own destinies. These include making choices and decisions about their education, sexuality, relationship formation or marriage and also childbearing.
In order to halt and reverse this negative trend, there is the need to strengthen partnerships with partners who are constantly in close relationship with these vulnerable groups so that they can provide the needed counselling and support to enable them make informed decisions.
Religious leaders have over the years ensured that programmes areas such as sexual and reproductive health, family planning, HIV and AIDS, gender equality and empowerment of women, have been successfully implemented and achieving meaningful gains.
In this direction the UNFPA has underscored the importance of harnessing the powers of these religious and traditional leaders in communities, to achieve national development and successes in critical health interventions and programmes.
Mr Niyi Ojuolape, the UNFPA's Country Representative, at a recent breakfast meeting with a section of Muslim and Christian religious leaders in Accra, said his outfit has a very vibrant and stout network of Faith-Based Organisations (FBO) as allies, in support of its reproductive health agenda in the 'Post 2015 Development Processes'.
Yet the engagement with FBOs at the country level, with regards to the Government of Ghana (GoG) and UNFPA Country Programme Six (CP6), which is just ending this year, was very limited.
Mr Ojuolape said moving into the GoG and UNFPA's Seventh Country Programme (CP7) which will commence in 2018, 'there is the need to interact with identified men and women of God, to build a strong faith-based movement in support of the demographic dividend, sexual and reproductive health, family planning, HIV and AIDS, gender equality and empowerment of women within the context of the Sustainable Development Goals' (SDGs).
'These would help strengthen faith-based advocacy, learning, build their capacities and ensure strategic interventions for successes in rolled-out programmes in especially the hard-to-reach communities of the country,' he said.
In the CP7 to be rolled out in 2018, issues that are key such as maternal health, addressing the comprehensive sexuality needs of young people, gender equality and improving national data population systems to ensure the availability of credible records, will feature prominently.
This is why the need for strong partnerships is crucial to be able to achieve these outputs targeting the SDGs.
'The UNFPA is planning to hold a bigger consultation with FBOs as key partners to create a network dedicated to promoting the agenda of ensuring a Zero tolerance of maternal mortality, gender-based violence leading to rape, teenage pregnancies and FGM and also a Zero tolerance of Adolescent unmet needs for Sexual and Reproductive Health (SRH),' says its Country Representative.
Some of these identifiable FBOs include the Muslim community, Coalition of Muslim Organisations of Ghana (COMOG) and the Christian Council of Ghana (CCG).
It has however been documented that the endorsement of influential religious leaders to new ideas on demographic dividend, family planning, HIV and AIDS, gender equality and empowerment of women have helped communities to accept and adopt these approaches.
For example, the Government of Indonesia's engagement with leaders of Islamic-based organisations has resulted in several fatwas (religious decisions) that have been instrumental in the acceptance of the issues by the wider community.
Some churches have also accepted these new approaches and integrated them into youth and pre-marriage counselling respectively, primary and secondary education, as well as in other religious events, which is worth replicating in Ghana.
Reverend Dr Kwabena Opuni Frimpong, the General Secretary of the Christian Council of Ghana (CCG) welcomed the UNFPA effort to revitalise its partnership with FBOs, who have over the years supported various programmes by operating from the periphery.
He admitted that the issues are enormous and 'we want to deepen our partnership so as to enhance accountability'.
He has also pledged the full support and partnership of the CCG to the UNPFA's programmes to support the Demographic Dividend, sexual and reproductive health as well as family planning, HIV and AIDS, gender equality and empowerment of women within the context of the Sustainable Development Goals (SDGs).
Sheikh Amin Bamba, the Director of Bamba Islamic Institute, Ghana, and Principal Imam of the Qudwah Mosque in Tamale, said with the government's decision of going beyond aid, FBOs would need technical assistance to be able to enhance their existing programmes.
Lt. Col. Umar Sanda Ahmed (Rtd) also an Imam, and Hajia Hajara Muhammed, a Member of the National Commission for Education, representing the Muslim community, admitted that the dynamics were changing and it was important that parents got closer to their children especially their girls, in order to help them through their difficult moments.
They all welcomed the renewed partnership with the UNFPA and pledged their support to work towards improving education, communication and closing the health need gaps of the hard to reach communities.
It is worth noting that the challenges facing young people today are many, especially with the advent of internet and mobile phones, because they can be easily influenced by wrong information. It is therefore important that some ancient barrier to communicating SRH issues be broken in order to protect the future and health of the younger generation.
It also requires a change in the way things have been done in the past. There is the need to repackage for instance controversial messages on family planning and other sensitive issues that borders on sexuality, in order to make their presentation to the youth much easier for religious leaders.
GNA