Farmers Want A Bridge Over Asuokwakwa River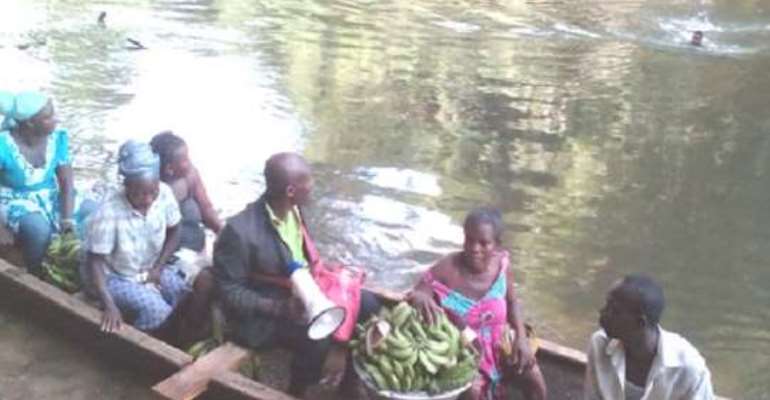 Farmers at Dodo-Bethel in the Kadjebi District of the Volta Region have appealed for a bridge over the Asuokwakwa River at Dodo to enhance access to market centres.
They said the absence of a bridge over the River was making it difficult for them to cart their produce to the markets resulting in huge post-harvest loses.
Mr. Simon Jernal Avenyo, 2017 Best Cocoa Farmer in the Kadjebi District, said a bridge would enable residents of Dodo-Bethel, Berkpo, Asante, and Kubease to access market centres at Dodo-Amanfrom, Kadjebi, Nkwanta, and Hohoe among other towns.
He said the facility would also enhance access to healthcare services, especially maternal health.
Mr. John Kwasi Dorbu, Retired Senior Internal Auditor, Ghana Education Service (GES), said the absence of a bridge over the River had made the area unattractive to young people, with many migrating to city centres.
He said the situation was affecting the development of the area because projects had stalled due to the inability to convey materials across the River, especially when the river was flooded.
GNA
By Rosina Oyivor, GNA