Ministry will not deceive the public- Dan Botwe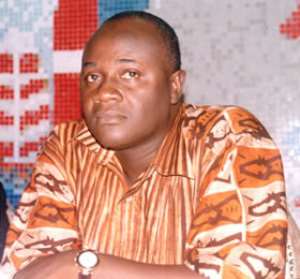 Accra, July 21, GNA - Mr Dan Botwe, Minister of Information, on Thursday said the Ministry was not propaganda machinery designed to throw dust into the eyes of the public by presenting one-sided perspective on issues.
He said it would not be wise for the Ministry to go out daily to answer media queries or send representatives to all radio stations talking about politics and explaining the private conduct of Ministers and party functionaries as being demanded by critics of the Government. The Ministry "rather manages information in a way that will equip citizens with a balanced view of issues to enable them to draw their own conclusions", the Minister said at the opening of the 13th Annual General Meeting (AGM) of the Institute of Public Relations (IPR) in Accra.
The AGM is under the theme: "Good Governance and Civil Society - The Case for Public Relations".
In a speech read on behalf of the Minister by Mr Kofi Amponsah-Bediako, Government' Spokesperson on Social Services, Mr Botwe said the Ministry would maintain a responsive relationship with the citizenry based on a two-way communication.
Mr Botwe called for a clear distinction between propaganda and public relations in the packaging of Government information. This, he said, would enable the public to understand and appreciate the way Government public relations worked, thereby correcting the erroneous perception the public had about the management of Government information in general.
The Minister said Government was keeping an open door policy as evidenced by the formulation of the Right to Information Bill that provided the public the right of access to official information and the Whistle Blowers' Bill, which also outlined the procedure for individuals to disclose information.
He urged professional public relations practitioners to also do additional advocacy on Ghana's modest achievement to help move the national agenda forward.
Mr Kojo Yankah, President of IPR, said within the first one-and-a-half years of the term of his Executives, structures had been strengthened with a new office having been acquired and a full time Executive Secretary appointed.
He said training rooms and libraries of the Institute were being furnished so that with effect from October this year, all programmes of the IPR would be held in their own premises.
Mr Yankah also said the quality of members would also be upgraded through continuous career development courses and through strict application to internationally acceptable standards and code of ethics. He said the Institute was poised to re-orient politicians and senior management staff in the country on the role of public relations in government and public affairs.
The Wilson Kusi-Atansah, Chairman of the National Media Commission, advised the practitioners to respect and be guided by their code of ethics.